#myearthbreeze Spring Cleaning
There's something in the air recently…
The sun is shining, birds are chirping, and flowers are in bloom!
That can only mean one thing…
It's time for spring cleaning!
We know that not everyone is as excited about cleaning as we are 😅
But we're hoping this #myearthbreeze spring cleaning plan can put a spring in your step!
The key to spring cleaning is to do it over time rather than squeezing it into one afternoon.
Our favorite method is to split up your home into zones and we'll tell you how!
First step when starting to clean any room is to declutter, sweep, vacuum, and mop the whole place. Here's how we get our homes ready for new beginnings…
Bedroom (Day 1)
Change and clean the bedding–

use two Laundry Detergent Eco Sheets for those bulkier items

Sanitize pillows by tumble-drying them on high heat for at least 30 minutes–Uhm, yeah, we didn't know this either

Turn the mattress

Wipe down and dust baseboards and walls, don't forget corners, fan blades, and blinds!–o

ur new Hope Cloths are great for this task! Just wet, wipe, and rinse!

Clean those windows with your Multi-Surface Cleaner Eco Sheets to let all that sunshine in!☀️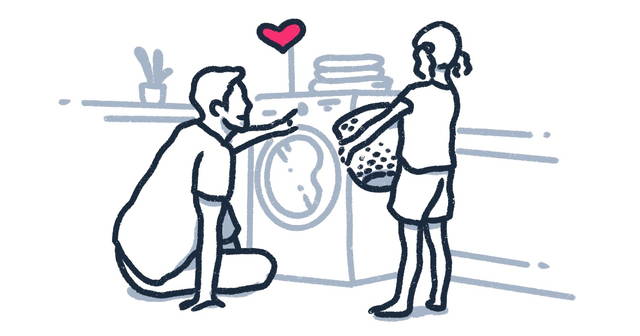 "Yes, I think Earth Breeze is worth it! Considering the overwhelmingly positive reviews on the product quality, the above-average social responsibility, and decent prices for an eco-conscious alternative (it isn't always cost-effective to care about the planet), Earth Breeze seems pretty worth it to me."
Bathroom (Day 2):
Grab your reusable gloves; this one is going to get gnarly! 🤢
Dust to get those nooks and crannies that your vacuum can't reach
Wipe down walls, the base of your toilet, and baseboards with your Hope Cloth
Clean out your drawers and cabinets
Multi-Surface Cleaner Eco Sheets to the rescue! Spray countertops, doorknobs, faucets, sinks, shower, bathtub, and toilet, and then wipe down with another Hope Cloth; use the scrubber side to get deep into any grooves!
Wipe down windows, curtains, and other hard surface areas.
Place a Multi-Surface Cleaner Eco Sheet into your toilet bowl and scrub clean.
Tip: Color code your Hope Cloths for different zones in your home!
Living Room (Day 3):
Use your Hope Cloth to wipe down and dust walls and baseboards and any hard surfaces
Do you have an upholstery steam cleaner? Did you know that you can use your Laundry Detergent Eco Sheets to clean your fabric couch and chairs? Now you do!
While you're cleaning that couch, lift the couch cushions and get those crumbs with a vacuum
Use your Multi-Surface Cleaner Eco Sheets to make those windows sparkle (and any other hard surfaces)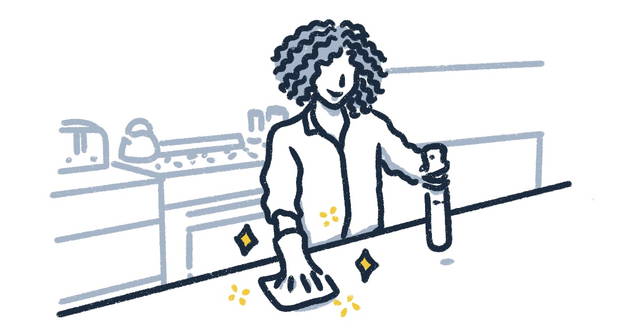 Kitchen (Day 4):
Get that Hope Cloth out and wipe away dust from baseboards, lights, door frames, and cabinets
Just like in the bathroom, empty those drawers and cabinets to reorganize and check expiration dates!
Get out your Multi-Surface Cleaner Eco Sheets and wipe down the oven and microwave (leave it open, so it dries properly)
Spray and wipe countertops, appliances (big and small), windows, doorknobs, fridge shelves, trash, and recycling cans
Throw any kitchen towels, tablecloths, napkins into the laundry machine with your Laundry Detergent Eco Sheets
Add a Dishwasher Power Pebble and load up your dishwasher with any used dishes
Once the dishes are done, make sure to clean out the machine filter and run a sanitization cycle in your dishwasher with another Power Pebble and a splash of white vinegar
Tip: Add in any dishes that don't get as much use to easily dust them off!
Miscellaneous Spaces (Day 5):
Declutter! Where's that catch-all drawer? We know there's some cool stuff in there
Dust and wipe down corners, baseboards, walls, and doorframes!
Clean any remaining windows with your Multi-Surface Cleaner Eco Sheets
Change out air filters
Change out any batteries in alarms and remotes
Wash any pet bedding and soft toys
Run a sanitizing cycle in your washing machine with one Eco Sheet and a splash of white vinegar, clean out the filter, wipe down the inside of the drum, and it's ready to go!
Take out any lint in your dryer, bonus points for cleaning out the exhaust vent!
Don't forget your routine to-dos, like watering your plants!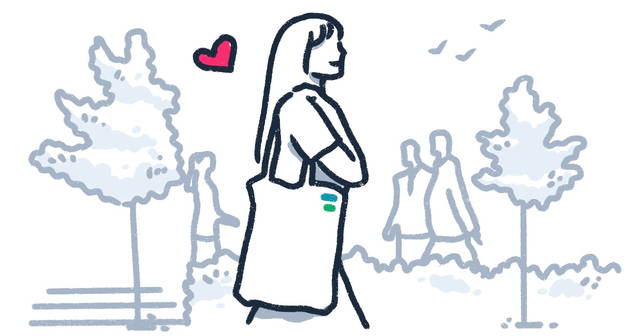 You did it!!! Spring cleaning is now behind you!
Found some things you want to donate? Throw it into your reusable Tote Bag and empty the contents at a local charity that accepts donations.
Found some things you need to replace? Take that reusable Tote Bag to the store and treat yourself to some goodies! If only everyone knew what kind of impact your spring cleaning had on your home and our planet! 😉
Thank you for being an Eco Hero! Your spring cleaning goes beyond your home it helps OUR home, planet Earth! 💚🌎💙