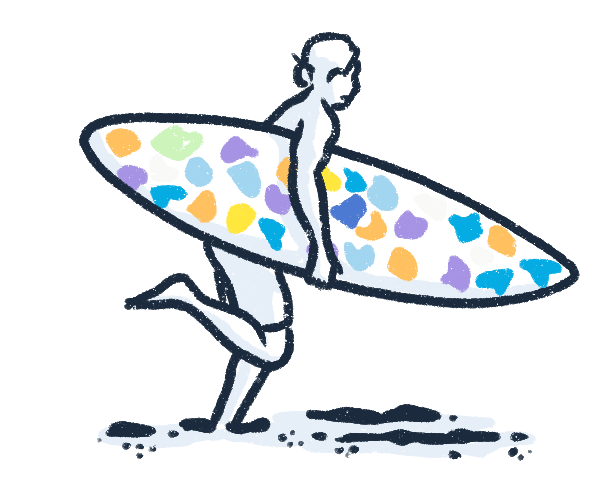 The plastic crisis has become such a problem that there is a floating island made from trash. The Great Pacific Garbage Patch has gotten so big that it is now larger than all of the islands of Hawai'i combined.
This plastic waste often washes up on the shores and litters the beaches. For the residents of Hawai'i plastic pollution is not only littering their shores, but it's also releasing toxins into their drinking water.
Last April we received an Instagram DM from Kamanawa, an Earth Breeze customer from Hawai'i. He shared with us how frustrated he was with plastic laundry detergent jugs. Kama couldn't bring himself to contribute to what he knew would end up as waste.
"If I threw those plastic detergent containers away I wouldn't know wholeheartedly that they would be recycled correctly."
~ Kama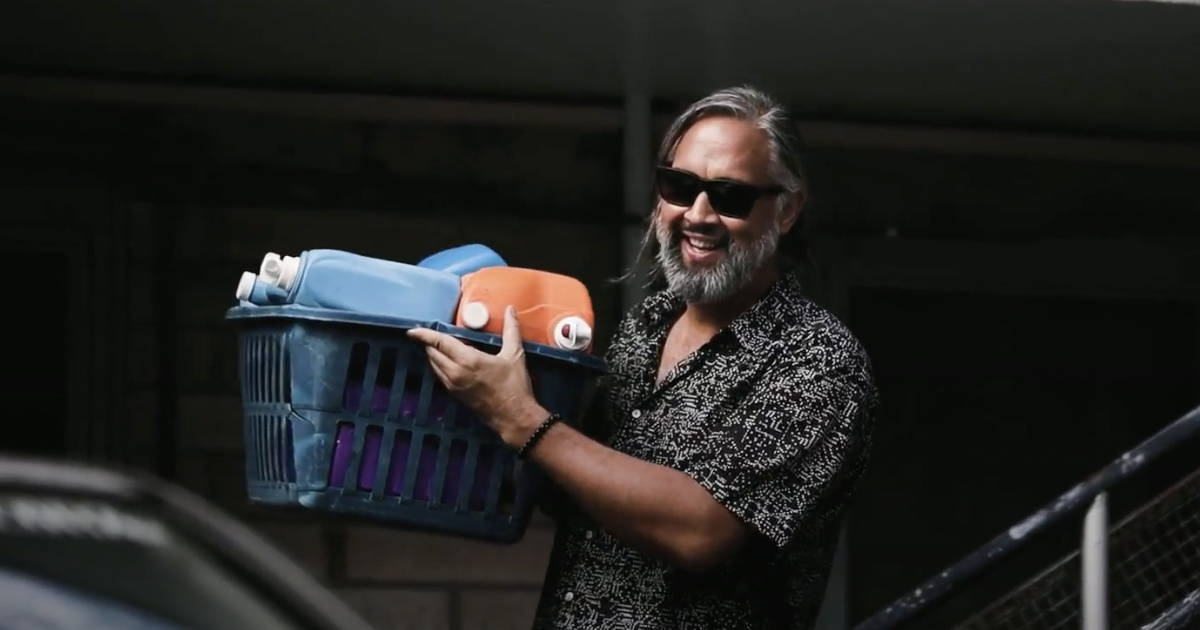 Kama is absolutely right. In fact, only 9% of all plastic ever made is recycled. Hoping that one day there would be a better solution he saved every plastic laundry detergent jug he used for the past 5 years!
One day, by pure chance, Kama happened across our Liquidless Laundry Detergent Eco Sheets, the exact solution he was looking for to reduce his plastic footprint. Although now he wasn't collecting more plastic jugs, he still had the old ones with no way of keeping them out of the landfill.
Kama's story is one of the biggest reasons Earth Breeze exists, we wanted to help reduce waste to create a better tomorrow. Part of reducing waste is cleaning up the plastic waste that is already here!
We wanted to help transform Kama's act of love into something beautiful rather than empty jugs sitting in his garage.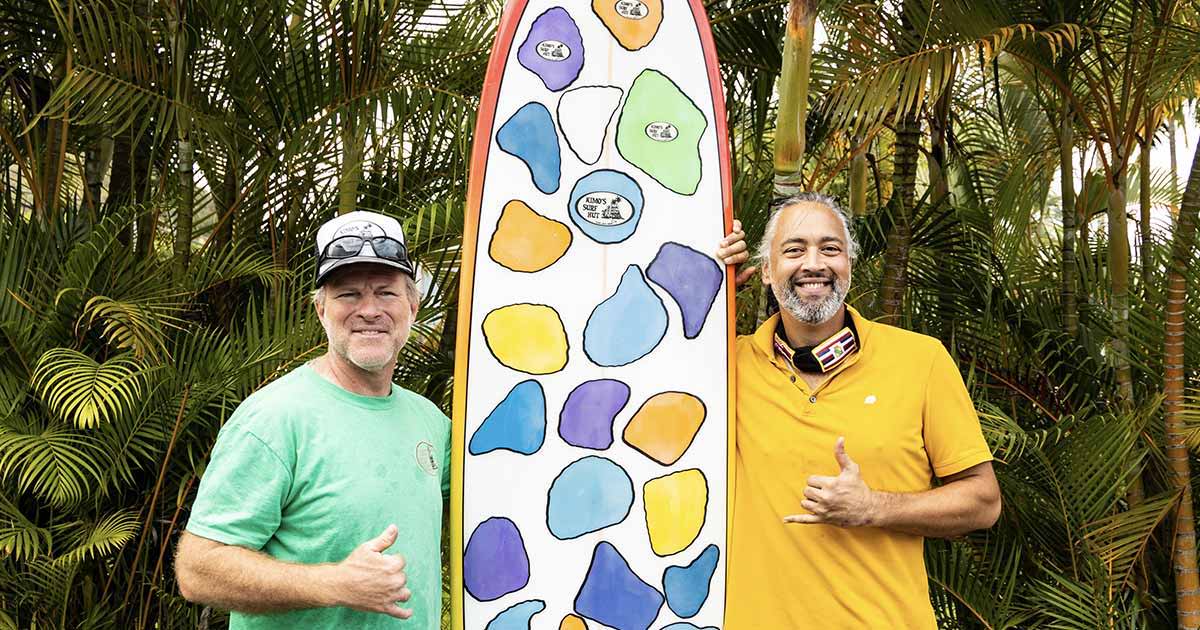 We found a local surf shop, Kimo's Surf Hut, on the island to share this journey and transform the jugs into a surfboard to celebrate Kama's passion for the environment and the culture of the islands of Hawai'i!
But once we saw Kama with his new surfboard made from the plastic jugs he collected for so long to protect our planet we knew we couldn't stop there. We wanted to use our resources to make a holistic impact beyond what one person can do…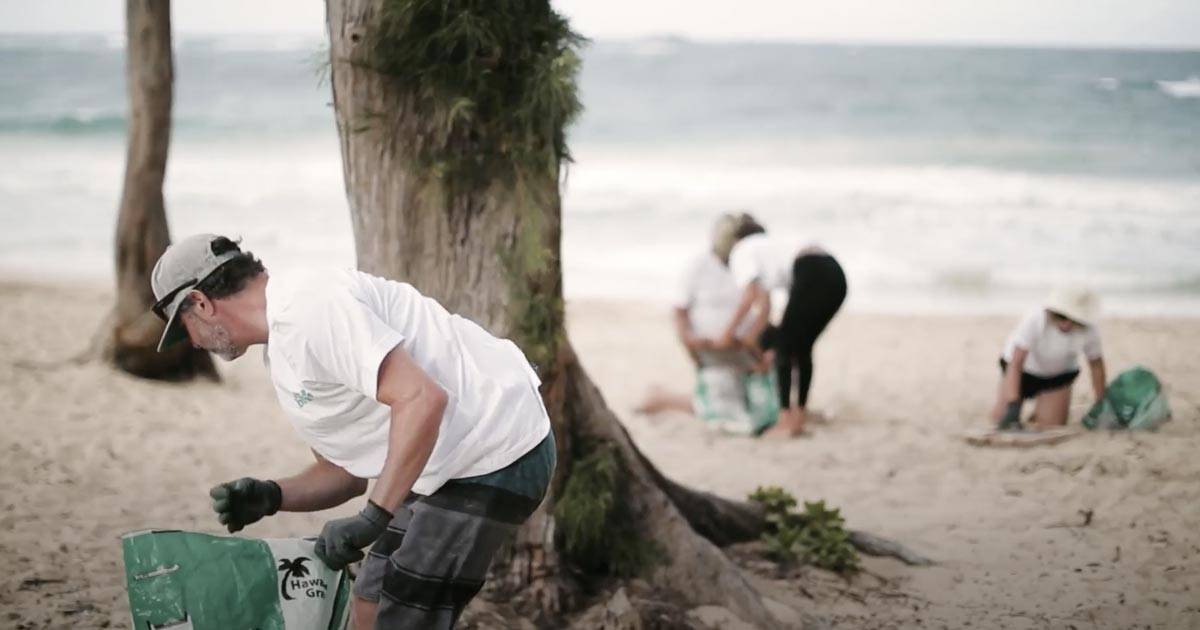 So we partnered with Sustainable Coastlines Hawaii to clean up over 10,000 pieces of plastic from a beach with one of the highest concentrations of litter…
Part of our mission to regenerate, and help the earth to heal, is so that the people and animals who call it home can continue to thrive and enjoy it.
Part of working together to create a better tomorrow for our planet is making sure we take care of our communities. We wanted to give back to the people of Hawai'i and redistribute the loving kindness that we experienced during this journey.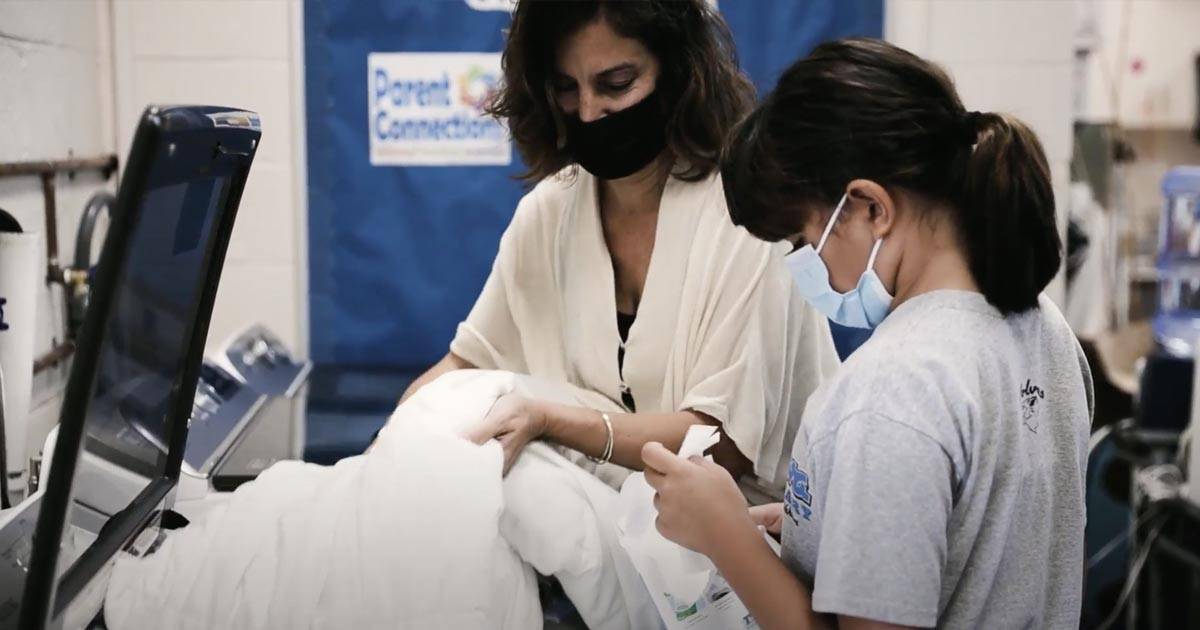 We partnered with Hawai'i Children's Action Network to provide 30,000 loads of detergent to a local laundry room project at Wahiawa Elementary.
The project strives to make clean laundry accessible to the homeless youth in the district so that they can focus on learning and just being kids.
As Kama put it, "it's about the kids and future generations to come." Through this partnership we were able to help create access to clean laundry for the youth, and show them that there are other options to single-use plastic.
This incredible story was the direct result of the ripple effect from a single message sent from thousands of miles away. Every small act of loving kindness sends out a ripple that spreads more love and leaves a lasting impact throughout our world.
Sometimes you can directly see the effect, like we can with Kamanawa's story.
As long as you start somewhere you are already part of the solution. Click here to make a commitment to our planet with a laundry detergent that cares💙💚.
We want to thank you, Eco Hero, for choosing loving kindness each time you do your laundry. This choice ripples out, not only are you actively preventing the plastic crisis, but you're also supporting communities near and far.
YOU are making the world a better and kinder place, just by doing your laundry.