WHY EVERYONE
IS SWITCHING
TO ECO SHEETS
By Dan C. - February 2, 2022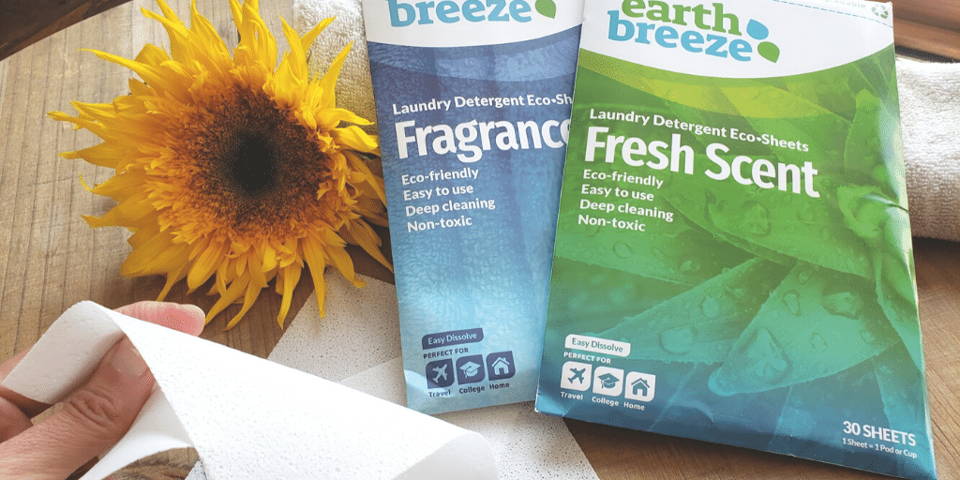 At Earth Breeze, our proposition is simple: we offer plastic-free laundry detergent sheets at fair prices, while also making the world a better place. We launched in 2019, and since then, we've been tried over 500 thousand times. Even though most Americans still haven't tried eco sheets, our customers tell us time and time again that they can't imagine their laundry routine without Earth Breeze!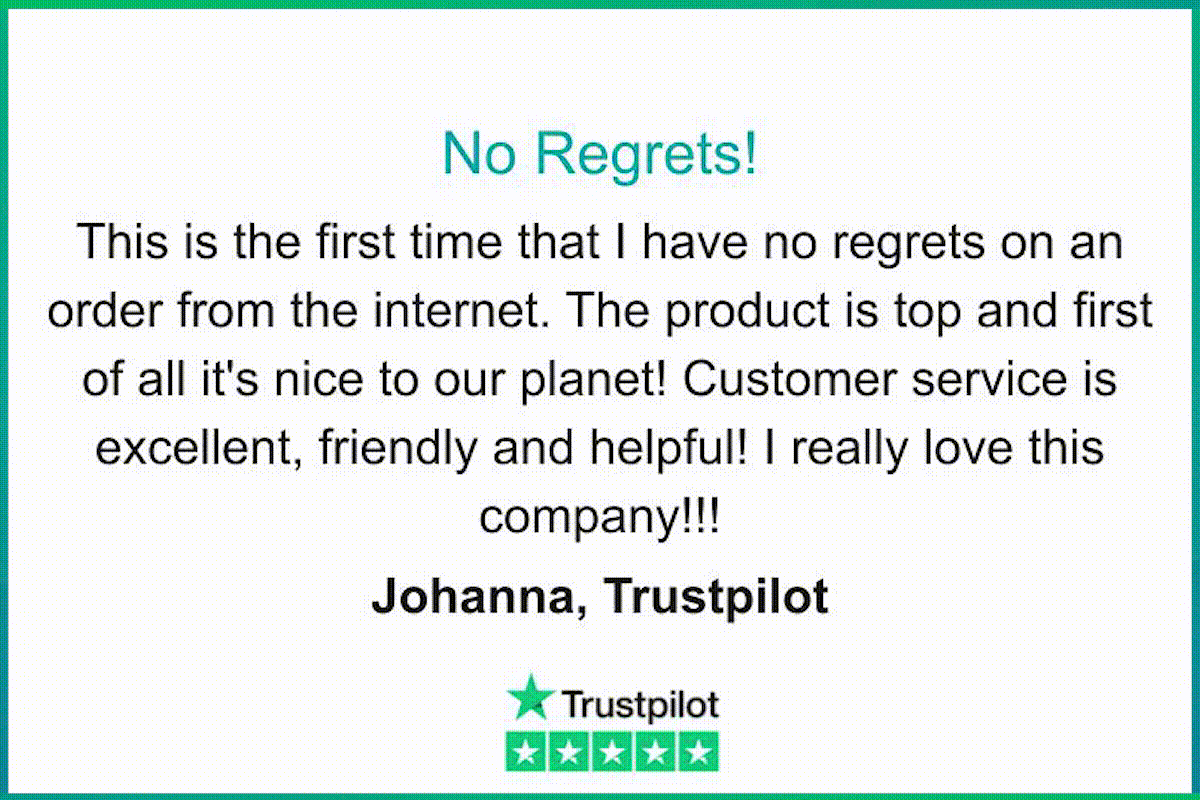 Here are four reasons why you should ditch your laundry detergent and try us for yourself:
While old-fashioned detergent comes in heavy jugs that take up a lot of space, our eco sheets come in convenient plastic-free packaging, and they can be stored almost anywhere.
Our eco sheets are pre-measured, which means no more messy spills or overusing. You simply take one sheet out of the package, put in your washing machine (works with HE too), and let our eco sheets do their magic! No mess, no overusing, no space wasted.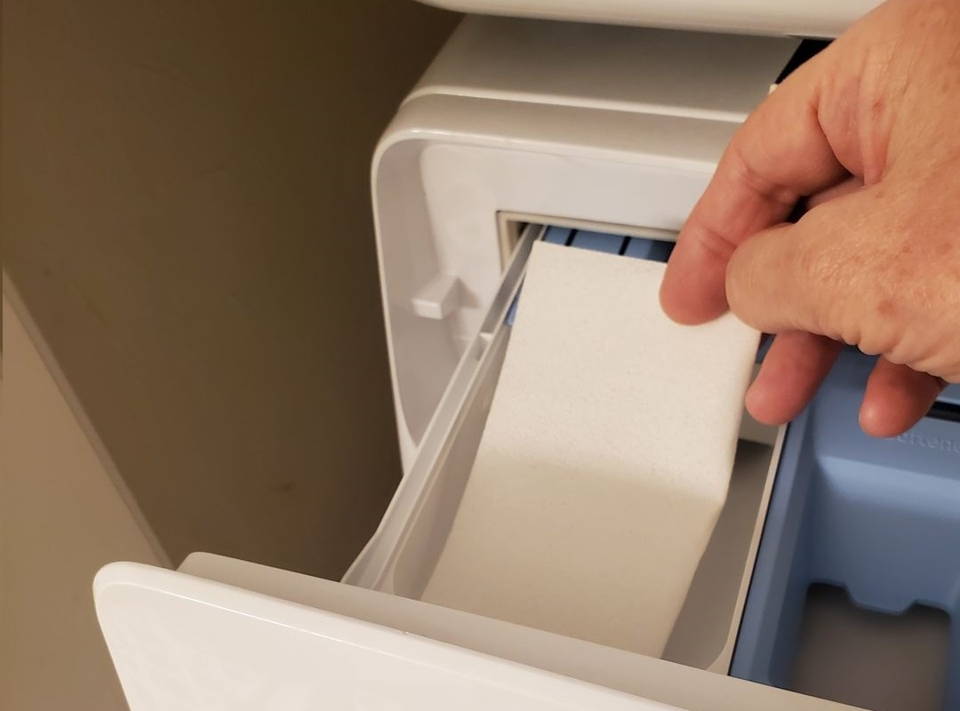 2. Our subscription will make your life easier
Doing laundry is a chore that all of us will be stuck with for the rest of our lives, so why not make it easier, and save time and money?
That's exactly why we made a convenient, easy to cancel, and fully customizable subscription. If you subscribe to Earth Breeze you will get your eco sheets on a schedule that is tailored for your needs, and guess what? You can modify it whenever you want.
We are so confident that you will love our subscription that we don't use contracts and you can cancel your plan with the click of a button. And on top of that, you will save 40% by subscribing!
3. Eco Sheets can stop 700 million plastic jugs from reaching landfills and oceans
Over 700 million laundry detergent plastic jugs are thrown away in North America every single year, and our goal is to stop every single one of those jugs.
We use 100% biodegradable and plastic-free packaging. We are also planting trees to offset our emission. Most people don't want to try eco-friendly options mostly because they are usually more expensive, our laundry detergent sheets are only 20 cents per load!
We believe that we can save the planet and be affordable at the same time.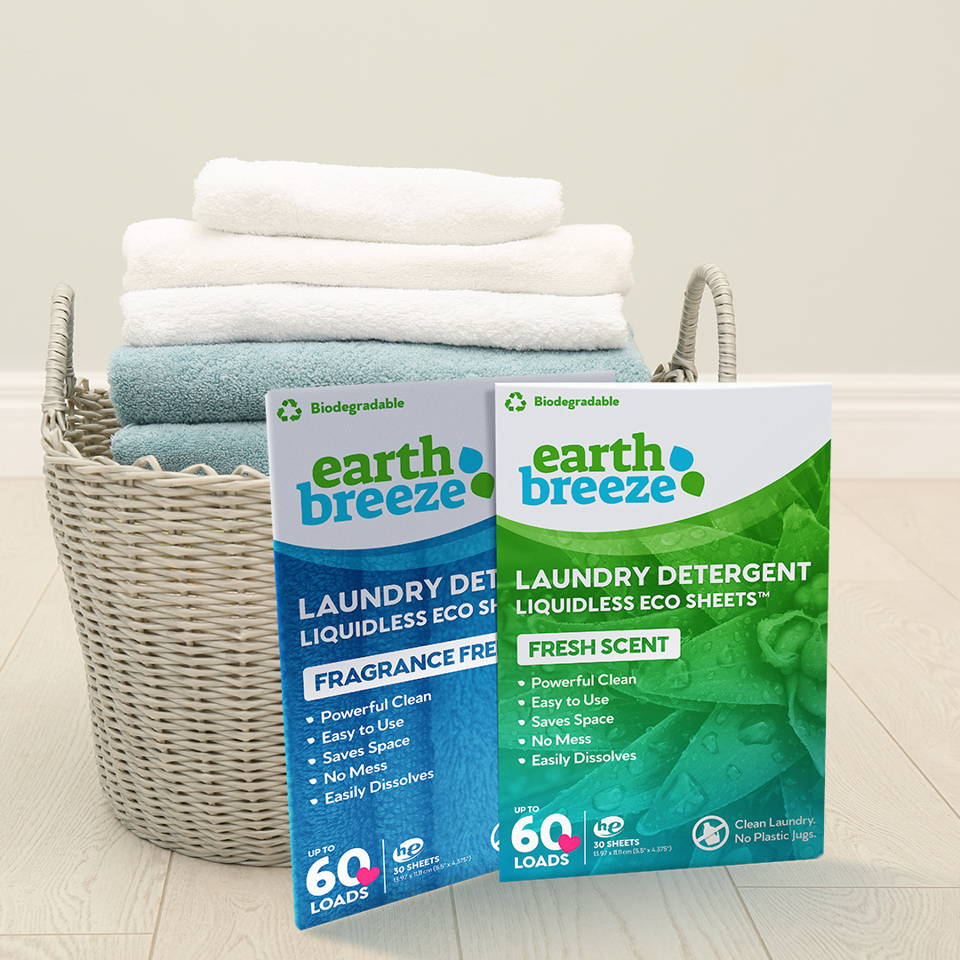 4. You're helping people in need with every order
Did you know that for every order of earth breeze we donate 10 loads of our eco sheets to a charity of your choice?
Right now we support women's shelters, animal shelters, veterans and homeless shelters. And the best thing is, those donations are free of charge for you!
You can turn a chore into an act of kindness with Earth Breeze.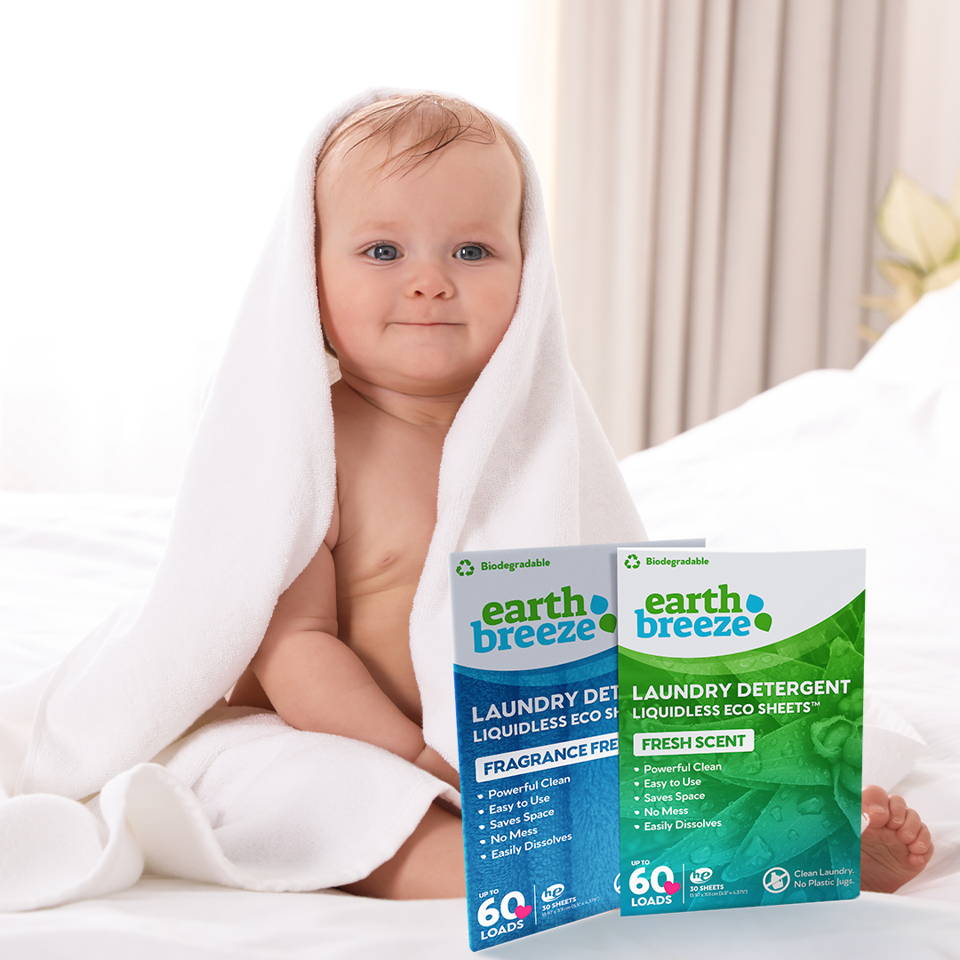 See what all the talk is about.
Join over 500 thousand people and give us a try for yourself. Sign up for the subscription and save 40% today!
If you don't like your new and improved laundry detergent, we will give you a full refund - no questions asked.