Home > Trending > Liquidless Detergent
5 REASONS WHY SOLDIERS CAN'T USE (MOST) REGULAR LAUNDRY DETERGENTS!
"I tried this liquidless laundry detergent and I'm never going back!"
If you're still using wasteful liquid detergents, then you need to read this story about how I discovered this innovative product called Earth Breeze sheets. Here's why: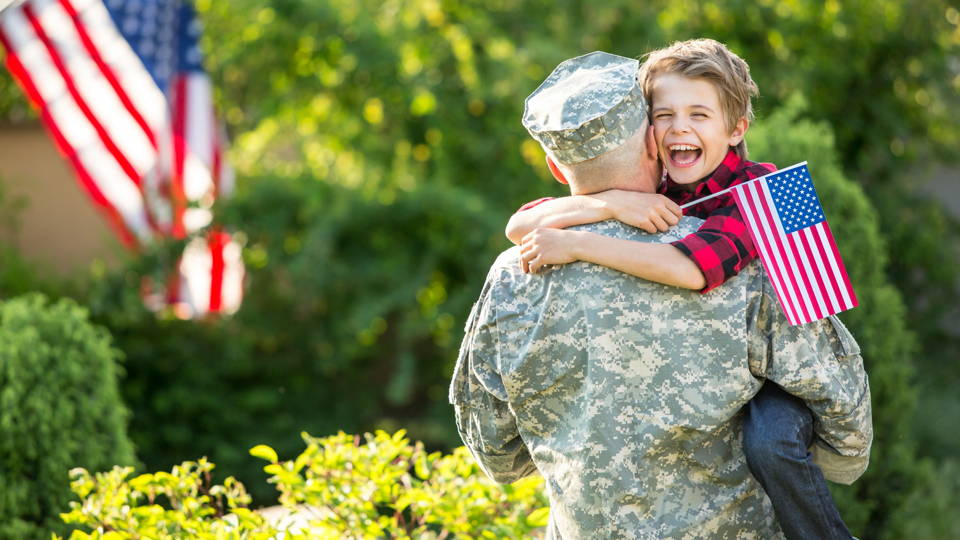 "Note: You will probably never use old fashioned laundry detergent again!"
1. Optical brighteners can put soldiers in life threatening situations!
Did you know that a lot of big brand laundry detergents use optical brighteners, the only purpose that these chemicals have is to make your clothes "appear" clean, so they are basically tricking your eyes!
And for soldiers, these chemicals can be very dangerous, because optical brighteners leave invisible stains that glow when looked at through night vision. Needless to say, if you're a soldier on a military mission you don't want to glow under night visions scopes!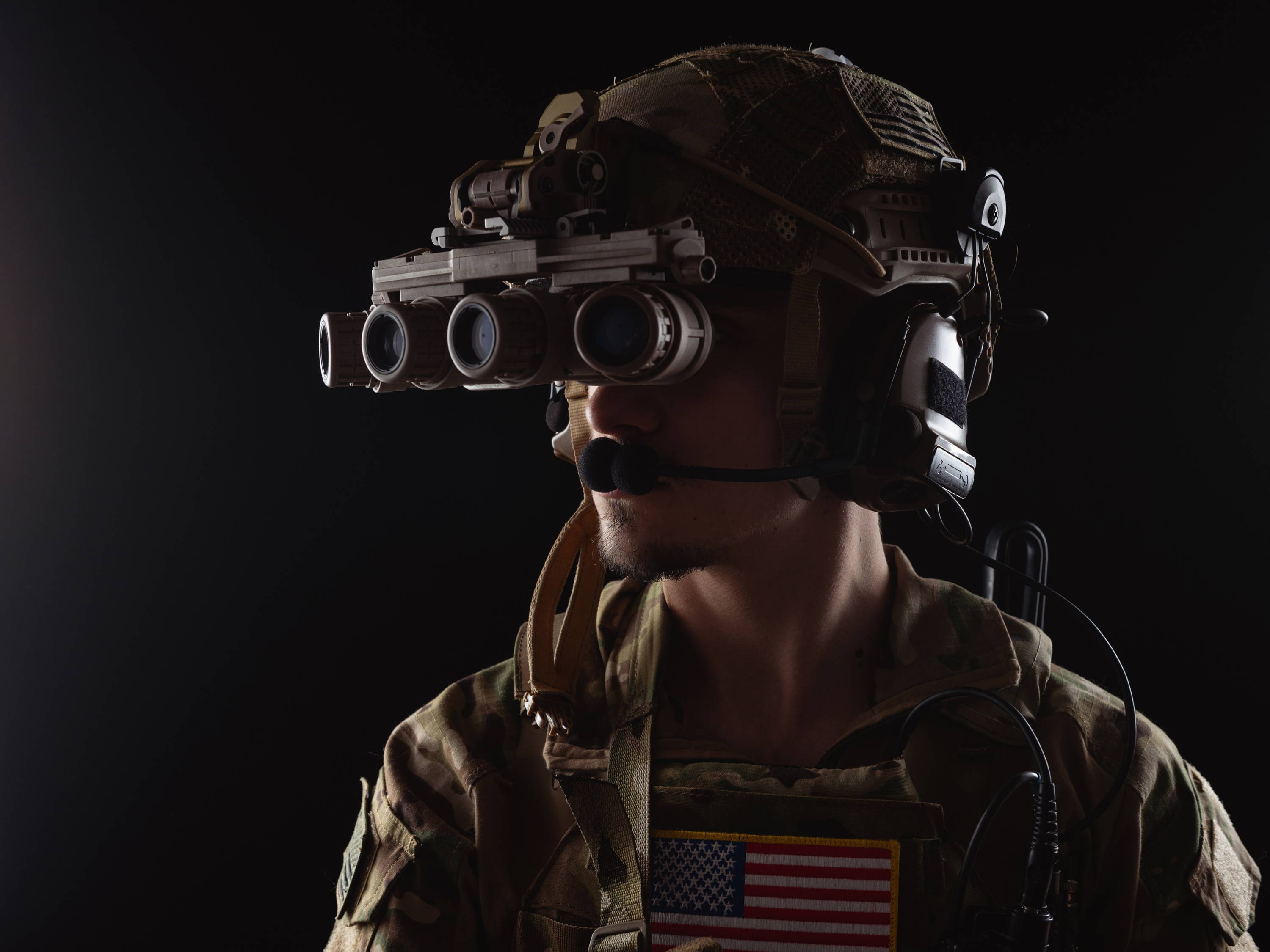 2. It's too heavy to carry around all day
Imagine being a soldier, you have to go through thick jungles and hot deserts, and you're carrying a lot of equipment and supplies, you have absolutely no space for regular heavy liquid detergent jugs!
That's why some soldiers use liquidless laundry detergents, keep reading to find out more about liquidless detergents.
3. Regular laundry detergents would take up way too much space
Not only is regular liquid laundry detergent heavy but it also takes up a lot of space, imagine storing all of those big jugs at a military base, they would take up an unreasonable amount of space, even transporting that amount of plastic jugs would be a huge hassle.
4. It's causing plastic pollution
Plastic pollution is a real problem, and no matter if you're in the military or not, we should take it seriously and do what we can to keep our plastic usage as low as possible. More often than not, eco-friendly laundry detergents are cheaper than the big brand detergents!
Our planet is fragile, and plastic is causing great harm to our oceans and nature in general. Switching to a plastic free option is easy and it can even save you money!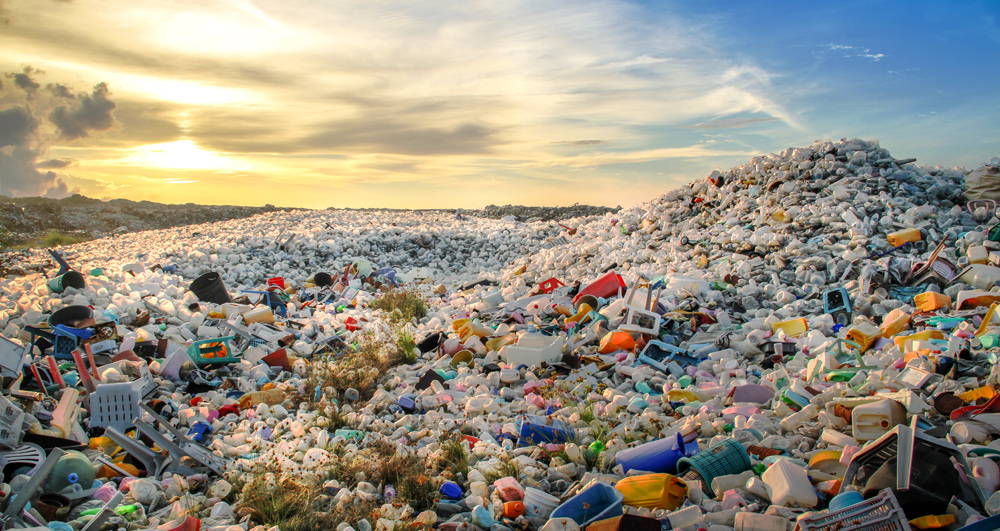 5. Here's a solution that will surprise you!
If you are still using heavy, bulky, plastic, chemical filled laundry detergent... there is a better way!
What if I told you, that there's a much easier way to do laundry?
What if that way was better for our planet and the animals...
...and super gentle on your skin?
There is a new innovation, a possible solution for all of these problems stated above, and it's taking over the detergent industry.
People Are Freaking Out Over This New Laundry Detergent Innovation...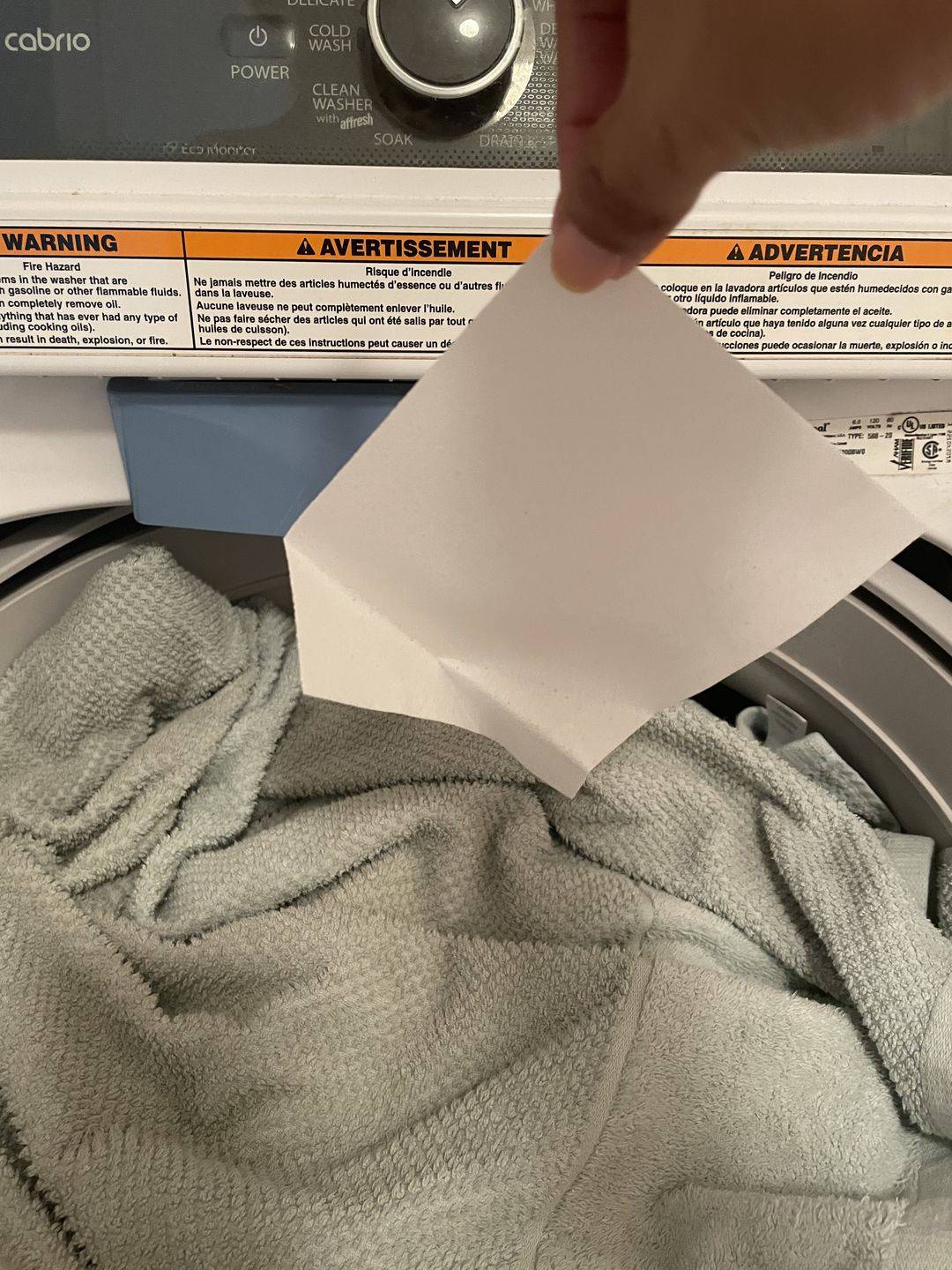 Imagine if you removed all the liquid, removed the plastic, used only powerful plant-based cleaning ingredients... wouldn't that be better?
A powerful clean with no plastic waste, what would that look like?
The answer is - liquidless
laundry detergent sheets.
Earth Breeze Eco Sheets are liquidless detergent sheets that easily dissolve in hot or cold water to provide you a powerful clean.

Thousands of people have already switched to Earth Breeze. Why? Because it's super concentrated and will remove the toughest stains. Read through the thousands of reviews below from customers testing the cleaning power.
Earth Breeze comes in an earth friendly cardboard package instead of a wasteful plastic jug! Cardboard is much more sustainable, biodegradable, and eco-friendly than plastic. Plastic can take up to 1000 years to decompose.
We all know how messy and bulky old-fashioned detergent is... Earth Breeze packaging is very lightweight and compact. You can free up a ton of space in your laundry room. What will you do with all that extra room?
I Subscribed To Earth Breeze And This Is What Happened

When I found the Earth Breeze Liquidless Sheets online I thought "Okay, where can I find this thing in stores?"
But after spending some time on the site I figured out why they're online - they offer a subscription.
I'm not really used to subscriptions, especially not laundry detergent subscription but I did some research on the site and I found that they offer a
100% money back guarantee
and you can cancel your subscription any time with no hidden contracts - "Okay then" I thought, and placed my first order.
They shipped really fast from Oregon and I received a beautiful email about how my order is gonna impact the world and where they are gonna donate the 10 loads as promised - sweet!
The order arrived, I got 60 loads and they did their job perfectly!
I put one sheet in the machine, I turn it on - and let Earth Breeze do it's magic.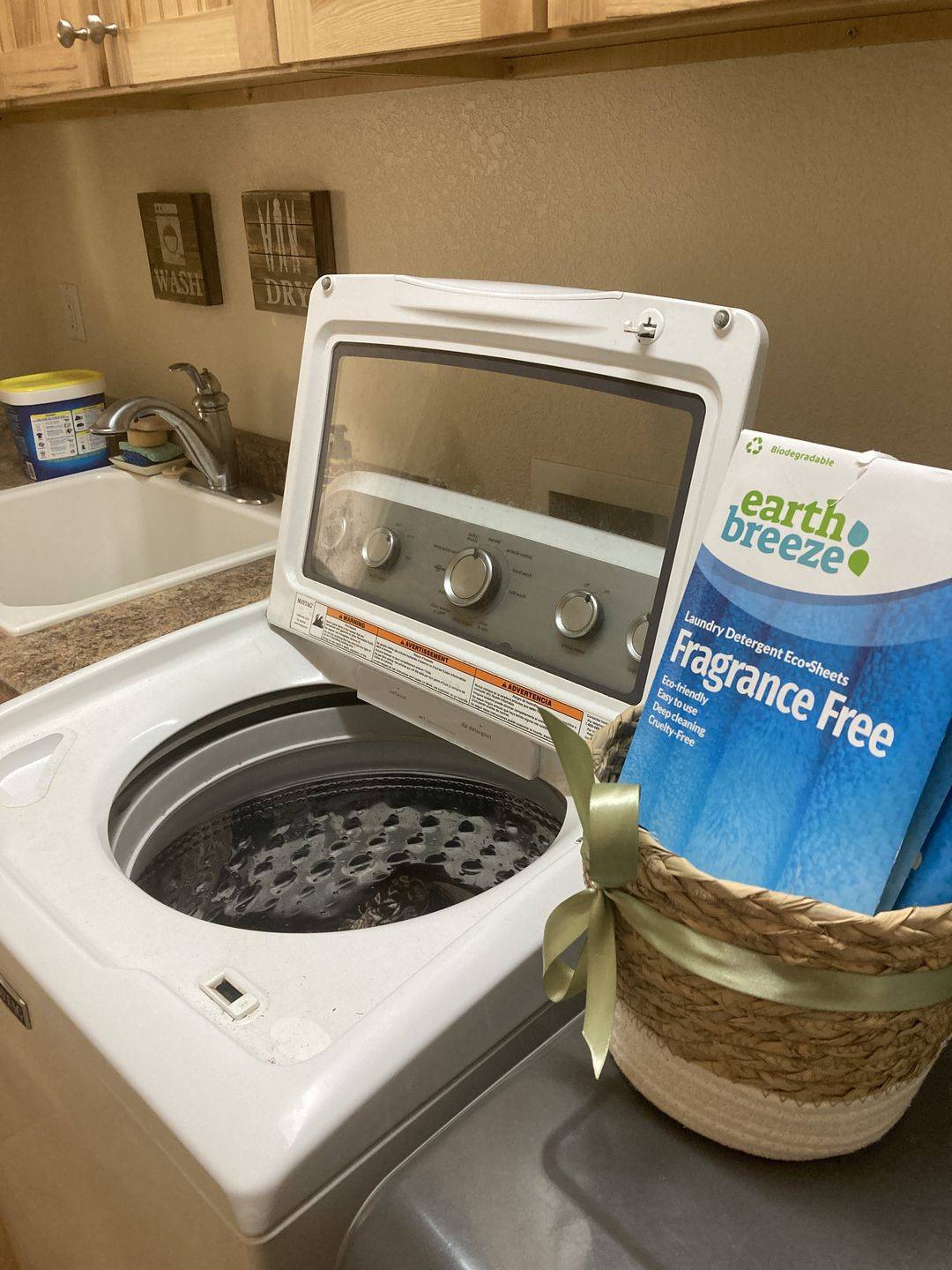 These sheets dissolve easily in hot or cold water.
And they work in all machines, HE included!
The Packaging is 100% Biodegradable.
Earth Breeze packages with 100% biodegradable cardboard and ink. This means our packaging will biodegrade in about 3 months depending on the environment.
You Can Save SO Much Space!
Earth Breeze packaging is very lightweight and compact. You can free up a ton of space in your laundry room. What will you do with all that extra room?
Removes The Toughest Stains
It may be shocking to know Eco Sheets deliver such a powerful clean. Why? Because it's super concentrated and will remove the toughest stains.
Where Can I Get The Earth Breeze Liquidless Detergent Sheets?
Earth Breeze is only selling online right now, but there's a great perk that comes with that - no more carrying heavy detergent jugs!
And on top of that, you can try it Risk Free! That's right, if you for whatever reason don't like Earth Breeze you will get a full refund AND you get to keep your eco-sheets!
You can check the availability below.


So How Big Is The Difference Really?
To put it simply - the difference is huge... There is no chance you will ever want to switch back to old fashioned detergent!
Save Space.

Save Money.

Save Our Planet.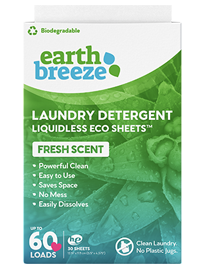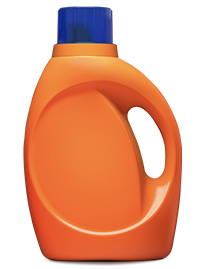 Works in all machines (incl. HE)?
Compact, biodegradable packaging?
Free of parabens, phthalates, phosphates, bleach, and dyes?
Donates 10 loads to charity per order?

Safe with septic and greywater?
Save money and time by subscribing?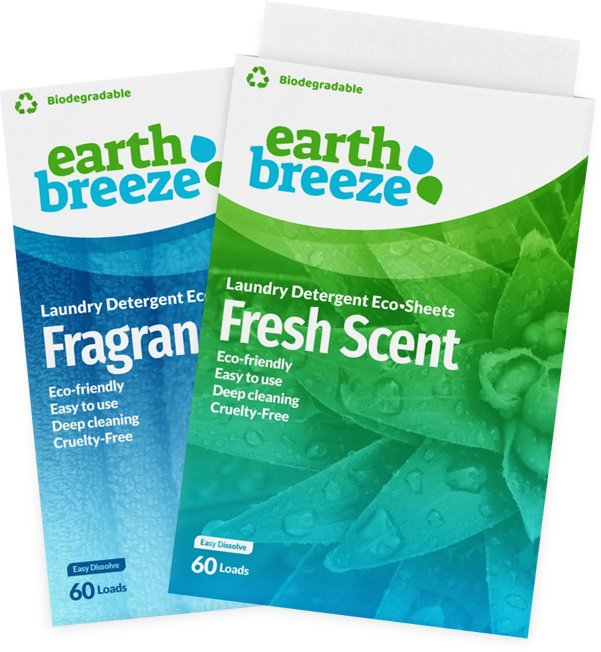 Try Earth Breeze RISK FREE! Don't like it? Get a 100% refund. No questions.
This limited time deal is in high demand and stock keeps selling out.
What are consumers saying?
"I used Tide for 25 years. These work better, getting old stains out. My laundry is brighter. I will never go back!!!!
"Love these laundry sheets and would highly recommend them 😁"
"These do a fantastic job. Perfect for everyone and you don't have to lug around heavy detergent bottles or worry about the bottles spilling and there is NO WASTE!"
"I have been using Earth Breeze for a while And I love it! Takes up so much less room in my laundry area cleans My clothes just as well as anything I have used before. I do use dryer balls but the clothes come out soft anyway. I'll never go back to liquid"
"I've had mine for about 1 week - no complaints so far. One advantage not noted: these are great for old citizens who can't lift heavy bottles of liquid detergent."
My youngest son has very sensitive skin. We tried the top 5 detergents, every single one of them makes him itchy for weeks. He breaks out and it is awful to see. His eye lids have nearly swelled shut before. Well, never again now that we have Earth Breeze.
Best choice I've made is switching to eco sheets. I was worried about my baby's sensitive skin and we've had no issues at all.

It's amazing how great
Earth Breeze is for sensitive skin.
My son's allergies are essentially healed. Plus, my husbands disgusting socks are still clean. All around this has saved my family. I will never use another detergent.
Even gets the washing machine clean
My washing machine started to develop a funky, rotting smell. The area around the door would get mildew. The machine would stink, which would then transfer to our clothing.
My clothes smell amazing, I am happy that I was able to get rid of plastic. My machine smells better too and is spotless.
I used to put vinegar in the wash to try to get rid of the mildew. It worked, but it was a constant battle and the mildew often won. Not after I started using Earth Breeze. My clothes are not only spotless without any kind of smell, but the washing machine is clean and odor-free too. Which brings me to my final point.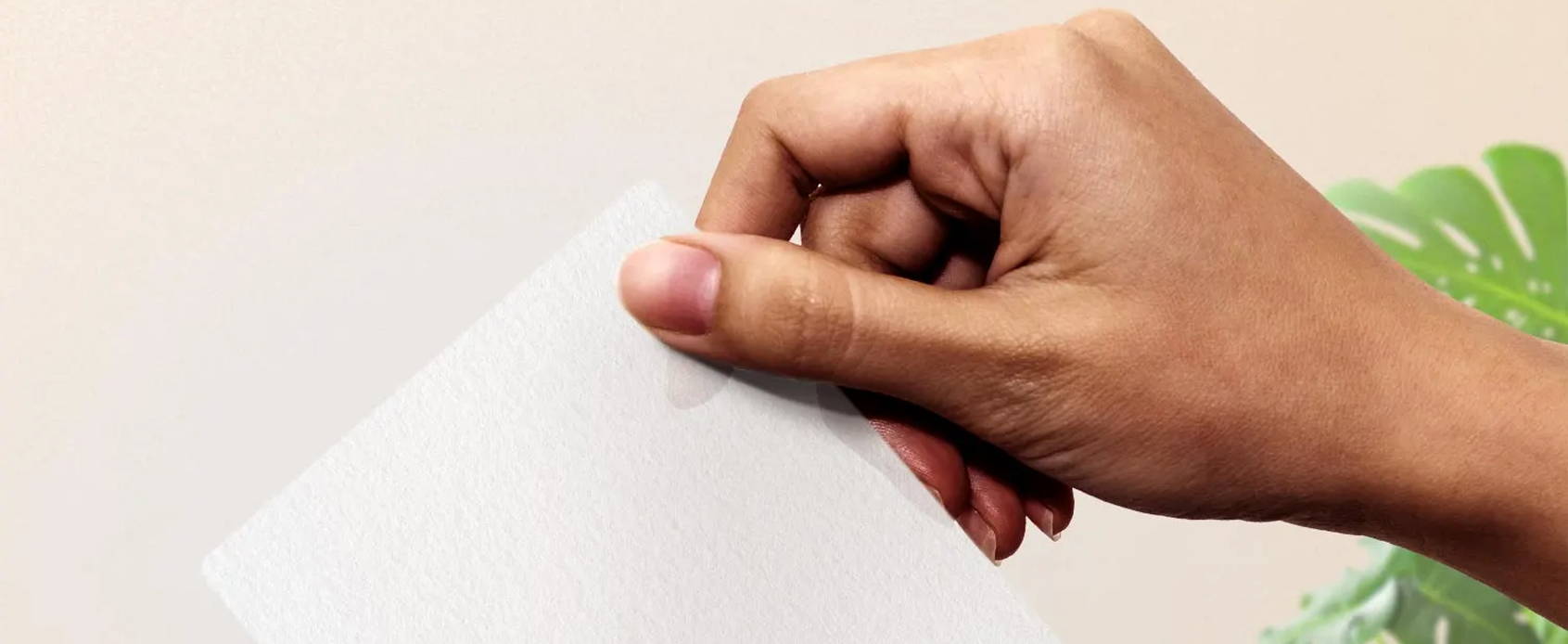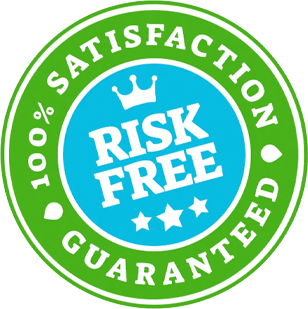 We Stand By Our Product 100%
If you do not absolutely love Earth Breeze for any reason, simply email us and we will refund you.

Save the planet and experience a powerful clean. Make a difference today.
Now that you have been informed with the world's best eco friendly detergent. Let me tell you how easy it is to use. All you need to do is follow these 3 steps:
Step 1: Order your Earth Breeze today and make sure to subscribe to save 40%.

Step 2: After receiving the product, place the detergent sheet in with the clothing. It will easily dissolve in hot or cold water

Step 3: Save the planet, donate detergent, and feel positive every time you do laundry.

Here's a tip: Know anyone who needs this product? I gifted it to 5 people already and they loved it. Everyone needs laundry detergent, so you can't go wrong.

THIS IS AN ADVERTISEMENT AND NOT AN ACTUAL NEWS ARTICLE, BLOG, OR CONSUMER PROTECTION UPDATE

THE STORY DEPICTED ON THIS SITE AND THE PERSON DEPICTED IN THE STORY ARE NOT ACTUAL NEWS. RATHER, THIS STORY IS BASED ON THE RESULTS THAT SOME PEOPLE WHO HAVE USED THESE PRODUCTS HAVE ACHIEVED. THE RESULTS PORTRAYED IN THE STORY AND IN THE COMMENTS ARE ILLUSTRATIVE, AND MAY NOT BE THE RESULTS THAT YOU ACHIEVE WITH THESE PRODUCTS. THIS PAGE COULD RECEIVE COMPENSATION FOR CLICKS ON OR PURCHASE OF PRODUCTS FEATURED ON THIS SITE.


MARKETING DISCLOSURE: This website is a market place. As such you should know that the owner has a monetary connection to the product and services advertised on the site. The owner receives payment whenever a qualified lead is referred but that is the extent of it.


ADVERTISING DISCLOSURE: This website and the products & services referred to on the site are advertising marketplaces. This website is an advertisement and not a news publication. Any photographs of persons used on this site are models. The owner of this site and of the products and services referred to on this site only provides a service where consumers can obtain and compare.