This New "Wash Tech" Is Going Viral & Big Detergent Isn't Happy About It...
"I'm never going back to liquid again"
By June Walters | Published On April 3, 2023 | 2 min. read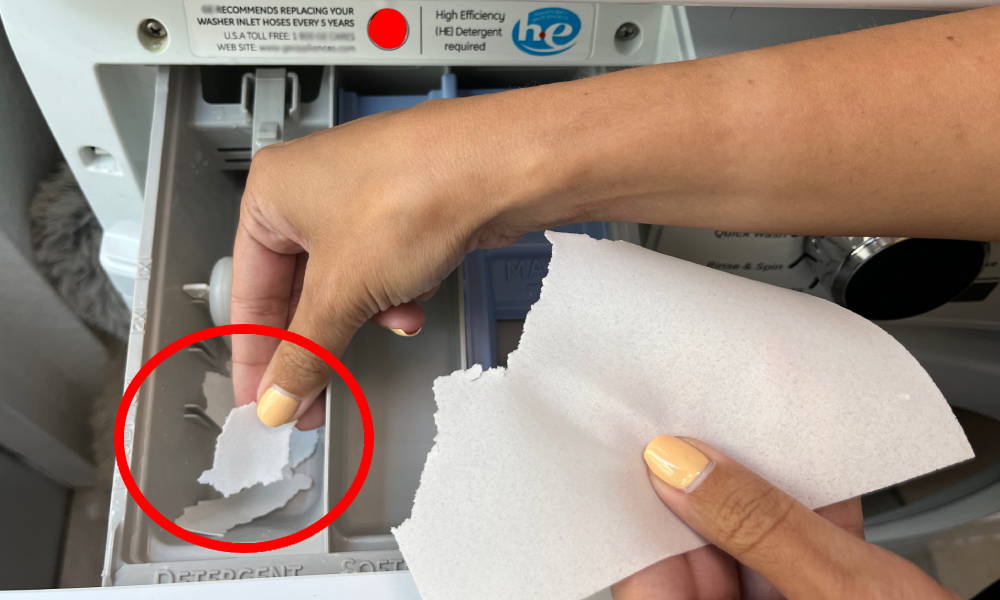 For decades we have been trained by Big Detergent that their products are the best and only ones available to us. With the billions of dollars they spend on advertising to have us memorize their jingles, to the big and bright bottles they use to capture our attention in stores…
It's no wonder why we gravitate towards their product. It's literally all we have known our whole lives.
Until recently.
What I'm about to reveal may come as a shock to you...
There's a new "wash-tech" that ISN'T owned by Big Detergent and they don't want the word to get out.
You see, this new "wash-tech" is actually a threat to their bottom line.
They got so worried, they worked with retail stores to not carry this new tech. It's the reason why you don't see it at your local grocery or convenience store.
Since they were busy focusing on maximizing their profits, Big Detergent was late to the table on this new technology and now a tiny company that has gone viral is taking their market share.
In fact, Big Detergent has already lost over 2 million customers to this new "wash-tech" and that number keeps on climbing.
Why?
Because this new "wash-tech" has made doing laundry much easier.
It gets delivered straight to your door so you don't ever have to worry about running out...
It comes pre-measured so there's no need to guess how much to use or worry about making a mess…
And it doesn't contain water and there's no big plastic bottle so it weighs practically nothing.
In fact, a whole year's supply of this new tech WEIGHS LESS THAN ONE DETERGENT BOTTLE.
And as a bonus, it's eco-friendly. It literally helps save our environment since it's estimated that only 9% of plastic actually gets recycled. The rest ends up in our landfills and ocean.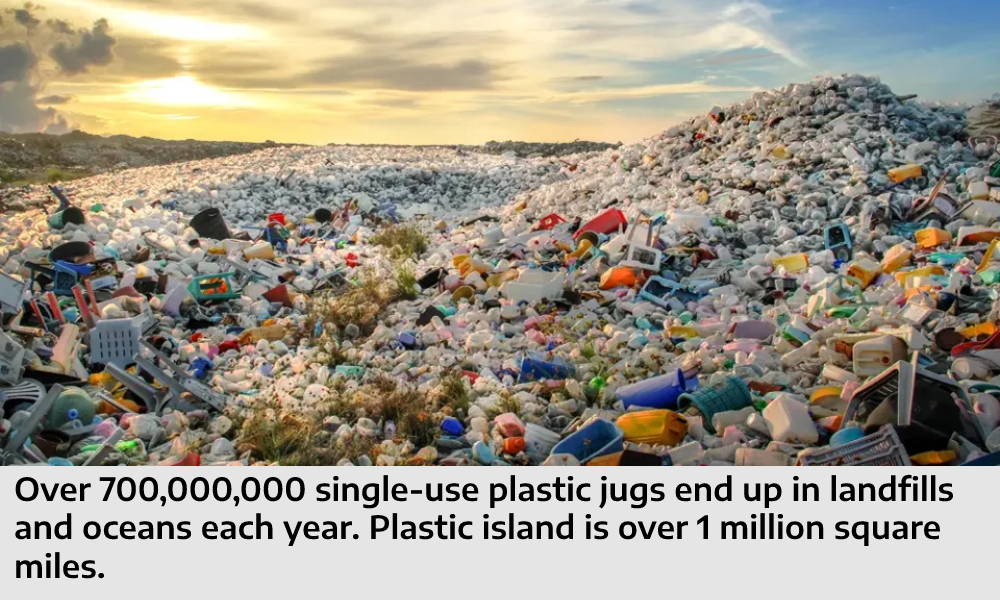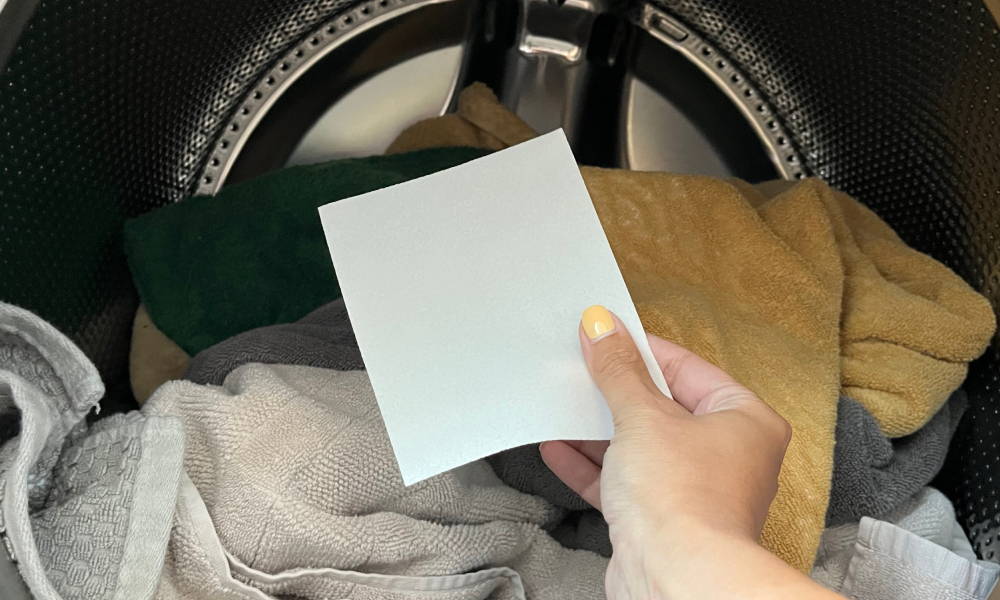 A new startup called Earth Breeze developed a new detergent alternative, Eco Sheets.
Eco Sheets were developed with fast-dissolve technology which makes it dissolve effortlessly in hot or cold water.
Each sheet is highly concentrated - giving you more detergent and cleaning power for each load.
Using Earth Breeze Eco Sheets couldn't be easier.
All you do is:
1) Fill your washing machine with water...
2) Add your laundry in...
3) Place an Eco Sheet on top.
That's it. Doing laundry has gone from an annoying chore to something you don't have to think twice about.
Don't have a top loader washing machine? No worries, Earth Breeze Eco Sheets work on all washing machines.
What Are Other Saying About Earth Breeze?
With over 2 million customers, Earth Breeze has received an overwhelming tens of thousands of 5-star reviews.
In fact, many of their customers say these sheets clean better than liquid detergent.
I love earth breeze this detergent makes my clothes smell so good easy to use and earth friendly is at an affordable price it just keeps on winning!
"I have been using Earth Breeze for a while And I love it! Takes up so much less room in my laundry area cleans My clothes just as well as anything I have used before.
I have used tide for 65 yrs because my mom did 66 years old and I have had allergies my whole life that's why we stayed with tide so I was skeptical to use earth fresh but it is the best thing the non-fragrance it cleans wonderfully. I'm very happy with it
Take a look at the before and after pictures below. The results speak for themselves...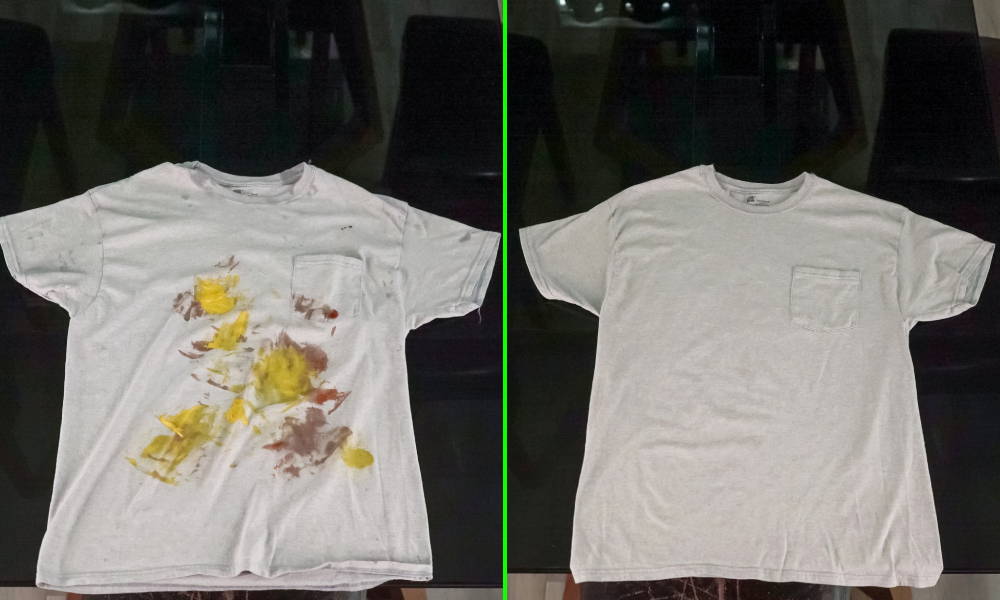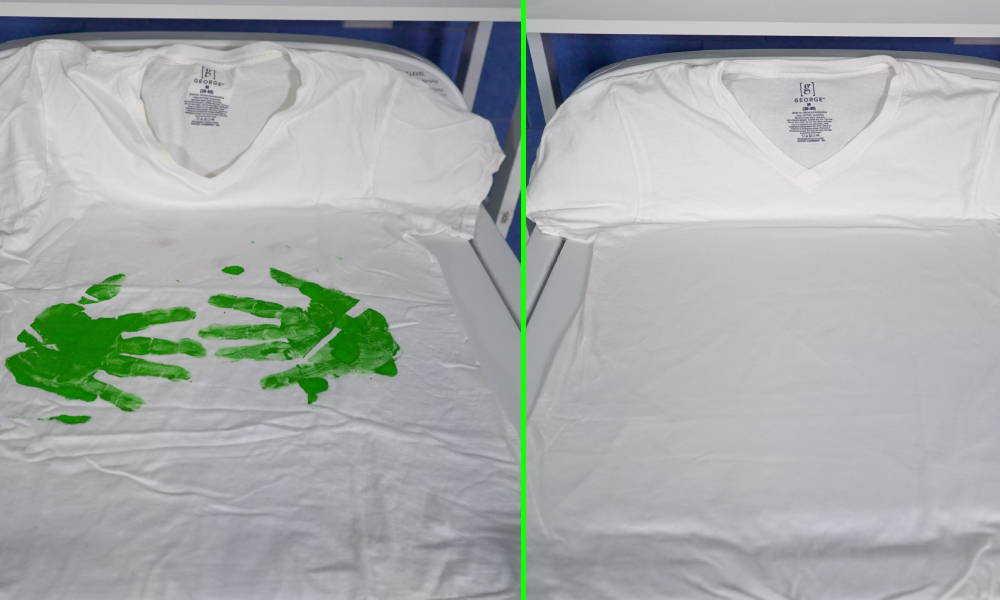 How Can I Try Earth Breeze?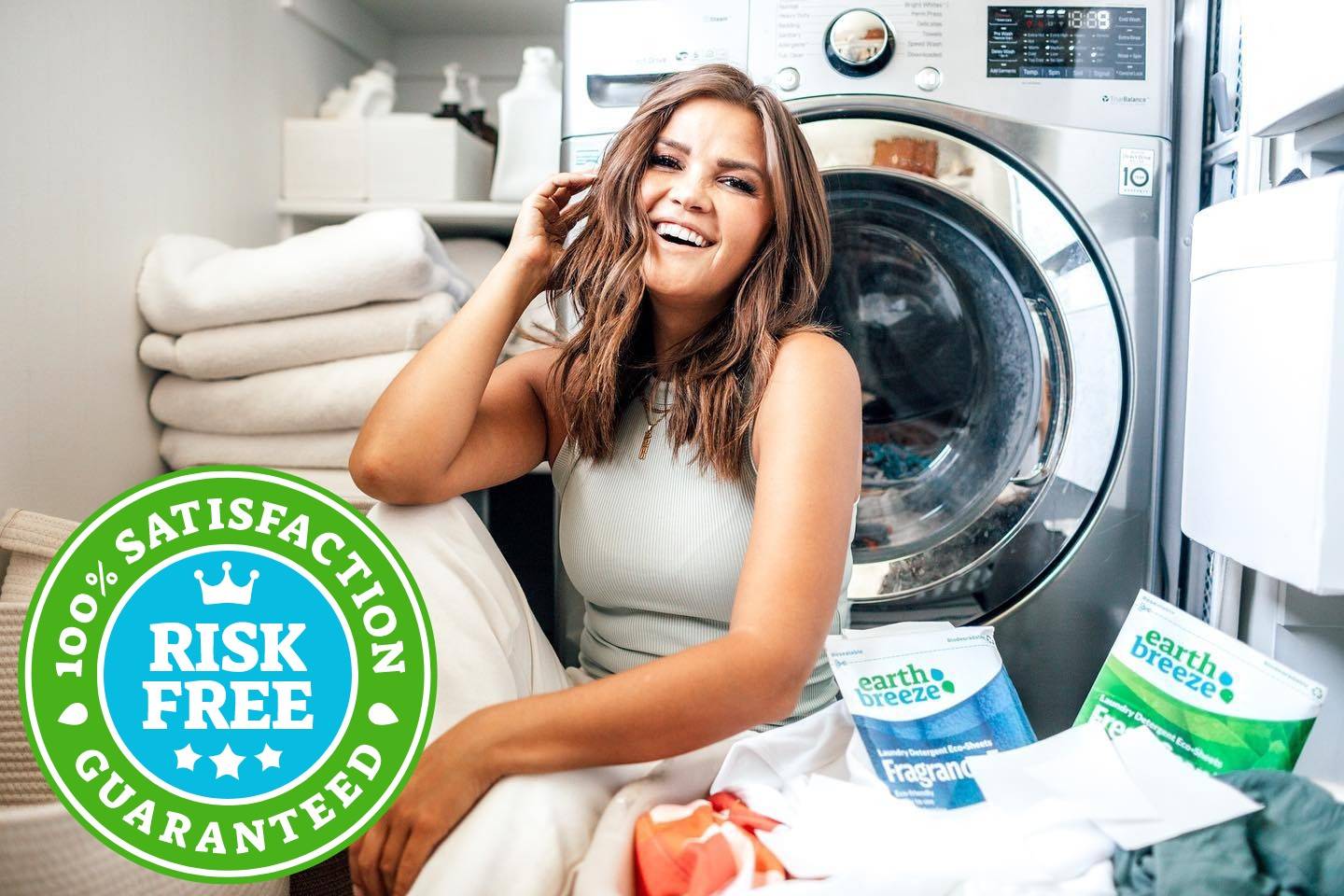 Little did Big Detergent know that they did Earth Breeze a favor from banning them from stores. Since Eco Sheets are only available online...
Earth Breeze is able to pass on the savings to you.
You see, with liquid detergent containing up to 90% water...
Water is insanely heavy which affects shipping cost.
And guess who pays for that shipping cost....that's right, you.
But not only are you paying for high shipping cost, you also pay a huge markup retail cost.
All of these markups for up to 90% water!
But with Earth Breeze Eco Sheets, you are paying for highly-concentrated detergent.
For a limited time, Earth Breeze is offering 40% off plus free shipping for new customers who subscribe, risk-free.
Now I know what you may think about subscriptions...
You get stuck in contracts and it's a hassle to get out of them.
But not with Earth Breeze.
Earth Breeze subscription is contract free and you can cancel at any time. The reason why they offer a subscription is so that you can save even more on laundry detergent.
Especially with our current rough economic situation, saving money is more critical than ever.
And with their 100% money-back guarantee, trying Earth Breeze is literally a "breeze". If you are not happy with your purchase, they will refund 100% if your money and you don't even have to send the detergent back.
Due to going viral, Earth Breeze has been flooded with new orders and are constantly running out. Luckily, they just replenished their stock but we don't know how long it will last.






The Earth Breeze detergent sheets smell and works better than any detergent I've used before. I was pleasantly surprised at how just 1-2 sheets did the job. My clothes look and feel amazing.
Minimal packaging, dissolves nicely in soap tray, smells refreshing, and cleans better than a premium detergent brand. This could make a dent in the needless pollution plastic jugs cause, world wide.
Best choice I've made is switching to eco sheets. I was worried about my baby's sensitive skin and we've had no issues at all.

THIS IS AN ADVERTISEMENT AND NOT AN ACTUAL NEWS ARTICLE, BLOG, OR CONSUMER PROTECTION UPDATE
THE STORY DEPICTED ON THIS SITE AND THE PERSON DEPICTED IN THE STORY ARE NOT ACTUAL NEWS. RATHER, THIS STORY IS BASED ON THE RESULTS THAT SOME PEOPLE WHO HAVE USED THESE PRODUCTS HAVE ACHIEVED. THE RESULTS PORTRAYED IN THE STORY AND IN THE COMMENTS ARE ILLUSTRATIVE, AND MAY NOT BE THE RESULTS THAT YOU ACHIEVE WITH THESE PRODUCTS. THIS PAGE COULD RECEIVE COMPENSATION FOR CLICKS ON OR PURCHASE OF PRODUCTS FEATURED ON THIS SITE.
MARKETING DISCLOSURE: This website is a market place. As such you should know that the owner has a monetary connection to the product and services advertised on the site. The owner receives payment whenever a qualified lead is referred but that is the extent of it.
ADVERTISING DISCLOSURE: This website and the products & services referred to on the site are advertising marketplaces. This website is an advertisement and not a news publication. Any photographs of persons used on this site are models. The owner of this site and of the products and services referred to on this site only provides a service where consumers can obtain and compare.