Home > Trending > Liquidless Detergent
How To Fold A Fitted Sheet: A Simple Guide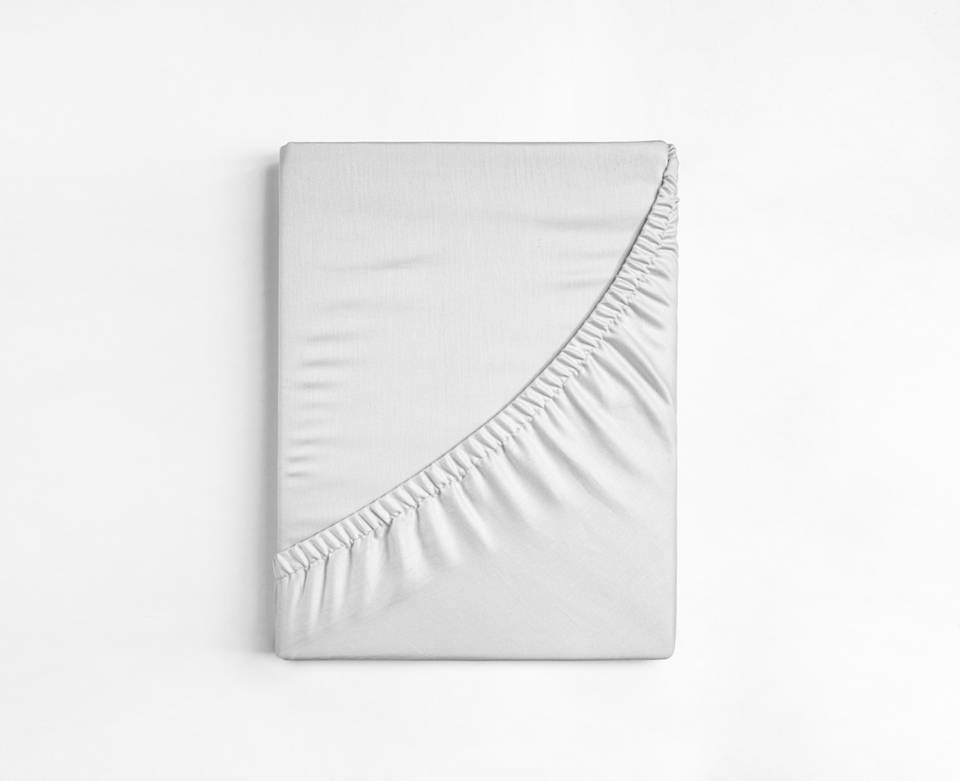 Folding a fitted sheet can be a bit tricky, but it's definitely doable! Here's a simple method you can follow:
1. Lay the fitted sheet flat on a clean, flat surface, with the elastic side facing up.
2. Grab one corner of the sheet and tuck it into the corner pocket on the opposite side of the sheet. Repeat this step with the other corner.
3. Now you should have two corners of the sheet tucked into their respective pockets and the other two corners hanging loose.
4. Take one of the loose corners and fold it over the corner pocket that's closest to it. Repeat this step with the other loose corner.
5. You should now have a rectangle-shaped bundle with all four corners of the sheet tucked into their respective pockets.
6. Finally, fold the sheet in half lengthwise and then in half again, so that it's a neat, compact square.
That's it! You've successfully folded a fitted sheet.
Big Detergent Fears Of Being Replaced By This Breakthrough Alternative That Easily Cleans Your Laundry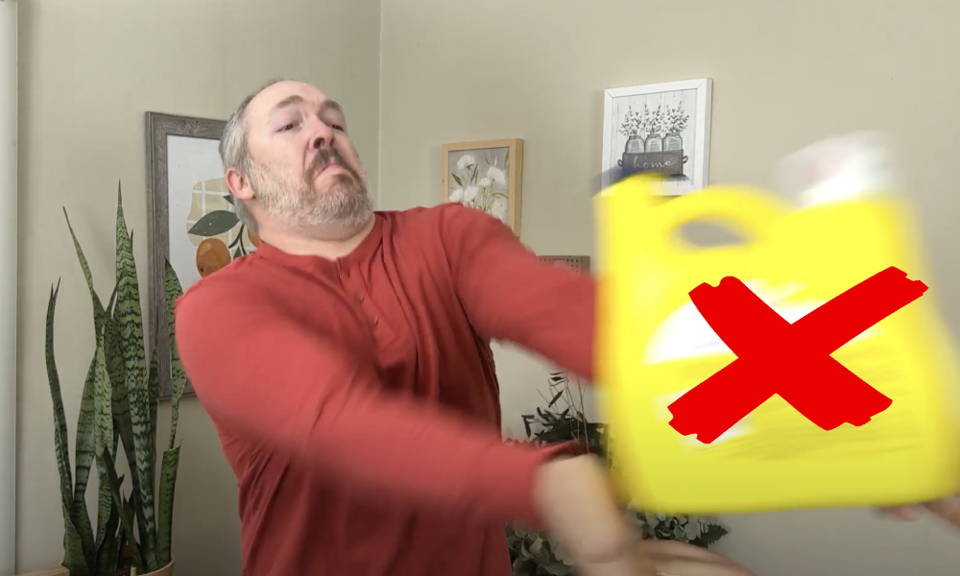 One of the fastest growing brands in the nation is making waves and Big Detergent isn't too happy about it.
Did you know that your liquid detergent can contain up to 90% water?
That could be only 10% of actual detergent you're paying for.
To make matters worse, we are experiencing inflation and shrinkflation..
Meaning…
The bottles you buy are not only more expensive…but also smaller!*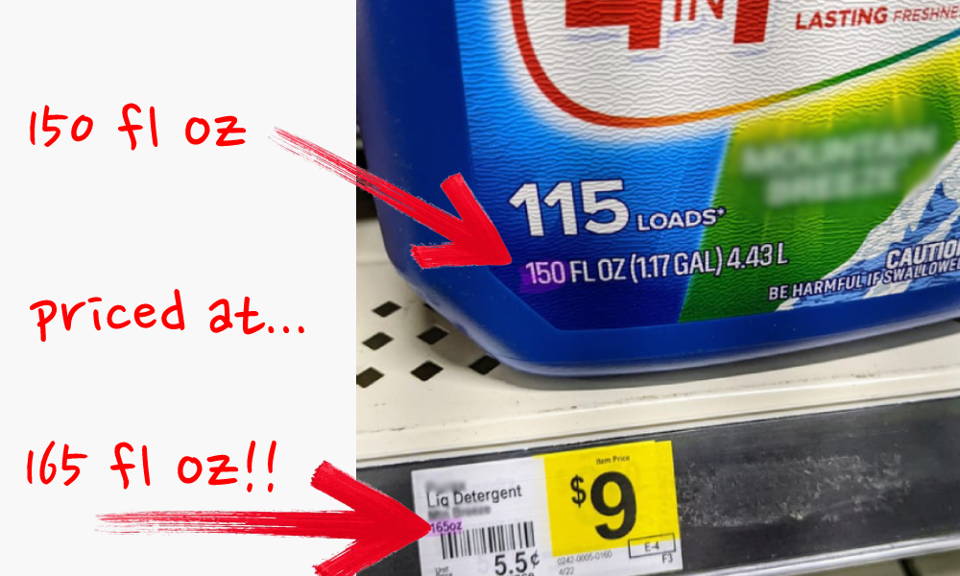 It's no surprise that Big Detergent has dominated the laundry detergent market for decades.
With billions in revenue…
Big Detergent has unlimited marketing budgets to shove dozens of commercials down your throat…
Had you memorized their catchy jingles…
And make big bright bottles that take up a ton of space at the store to grab your attention.
But what if you didn't have to get ripped off by Big Detergent anymore?
What if there was an alternative?
There's no reason for you to be paying for detergent that contains up to 90% water…
There's no reason for you to be paying more and getting less…
There's no reason for you to lug around a heavy bottle that could weigh up to 10 pounds, and packaged in wasteful plastic..
In fact…
This alternative contains ZERO liquid…
Weighs close to NOTHING…
Comes in BIODEGRADABLE PACKAGING...
AND cleans just as good if not BETTER than liquid detergent.
What's The Alternative That Has Big Detergent Scared?
It's a liquid-less detergent called "Earth Breeze Eco Sheets" and over 1,000,000 Americans have already made the switch.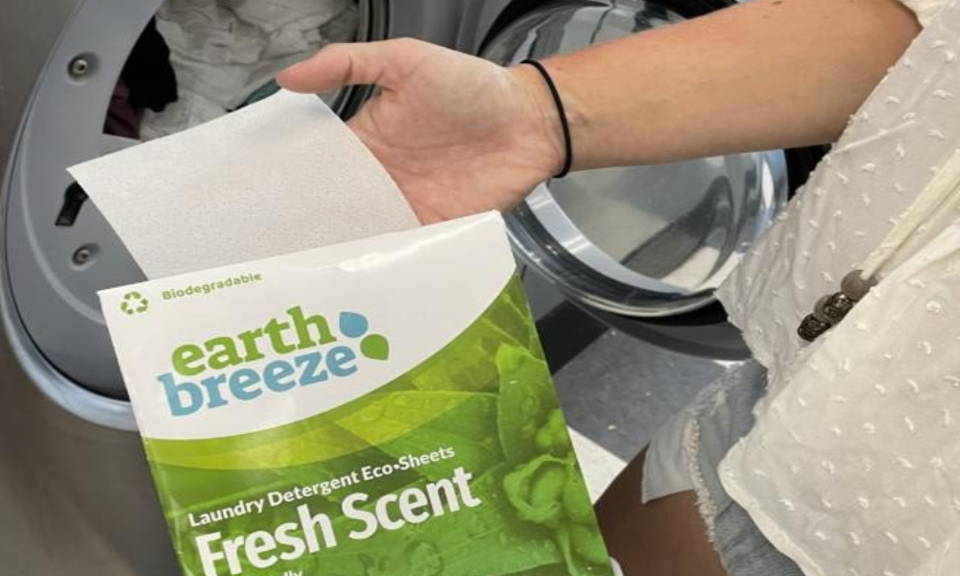 How Do These Sheets Work?
Earth Breeze Eco Sheets have fast-dissolve technology that breaks down effortlessly in hot or cold water…
And turns into a powerful laundry detergent formula.
All you do is load your laundry into your washing machine…
Toss an Earth Breeze eco sheet in…
And that's it.
Earth Breeze's fast-dissolution technology does the rest of the work for you.
No need to guess how much detergent to use.. the eco sheet already comes premeasured…
No need to carefully pour liquid into a small cup and hope not to make a huge mess…
No need to carry a heavy bottle that takes up a ton of space…
In fact…
You can stack up 10 packets of Earth Breeze Eco sheets and it still doesn't weigh a FRACTION of what liquid bottles weigh.
That's 600 loads worth of laundry detergent that weighs less than 1 bottle of liquid detergent.
Can you guess how much 600 loads worth of liquid laundry detergent bottles weigh?
We did the math for you…OVER 50 POUNDS!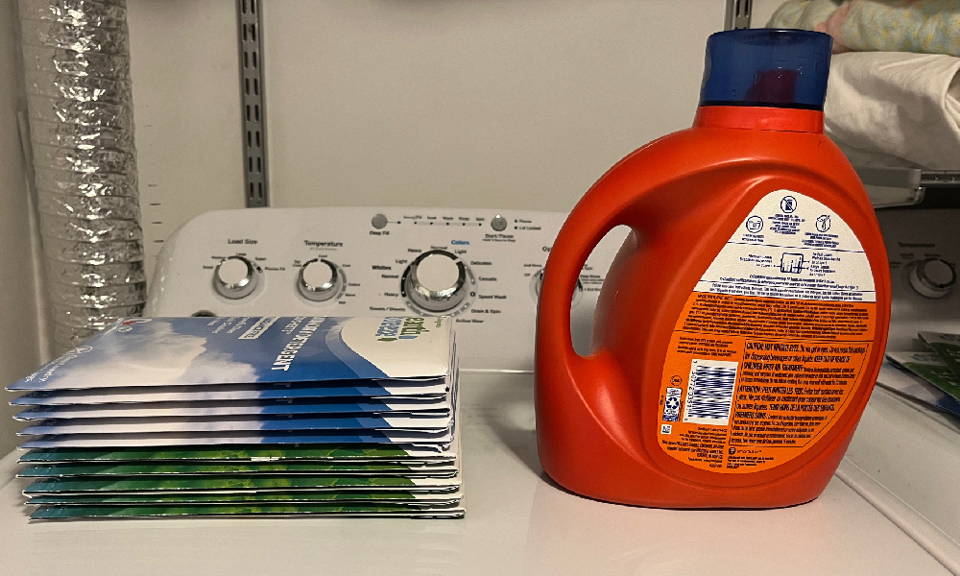 How Good Do Earth Breeze Eco Sheets Clean?
Unlike liquid detergent that is heavily watered down where you may have to use more to get the same cleaning effect…
Earth Breeze Eco Sheets are highly concentrated which delivers more cleaning in a lower dose.
This allows it to clean just as good if not BETTER than liquid detergent…
And could actually save you detergent and money in the long run!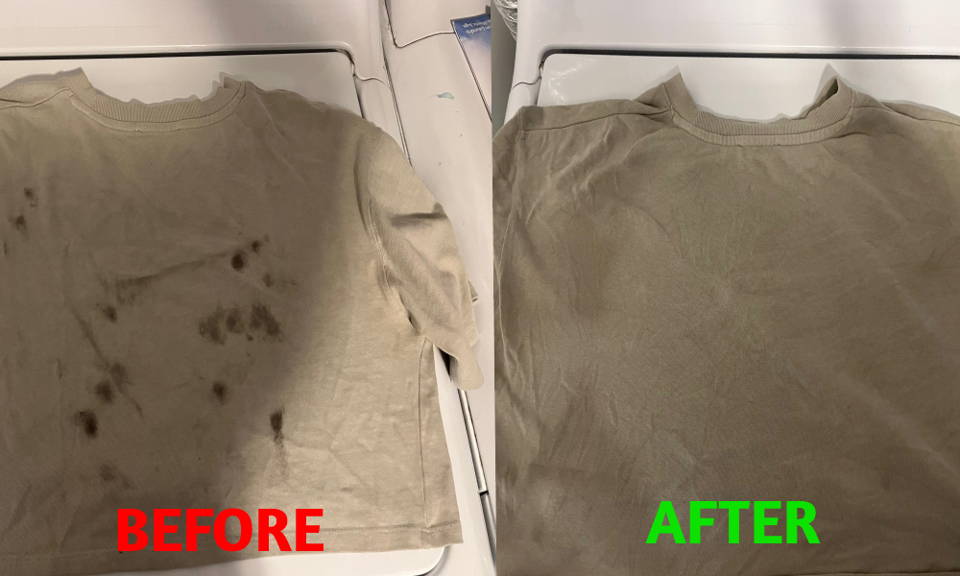 But don't just take our word for it…
Here is what some of the 1,000,000 Americans who have already made the switch to EarthBreeze have to say:
Here's what customers are saying about Earth Breeze:
"Wonderfully convenient and easy to use. Laundry came out clean and smelled nice. Love that this product takes up no space at all and no waste" - Marisa M.
"The laundry sheets are wonderful and gets my husbands sweaty and dirty clothes so clean. I don't have heavy bottles to lug around and to tip a bottle to pour detergent into a cup. And the choice of scented or unscented. I love the scented. I'm glad we switched." - Diane P.
"I really love using these sheets, they're really good at removing stains in my kids clothings. I love that they're fragrance free as well because I'm quite sensitive to fragrance. Brilliant that they're plastic free too." - Damaris R.
How Can I Try Earth Breeze Eco Sheets Clean?
To save their customers as much money as possible…
And saving them the daunting task of going to the store every time you run out of detergent…
Earth Breeze only sells through their website which means one thing…
You get laundry detergent delivered to your door without having to break a sweat.
Their subscription service will automatically send you detergent every time you are about to run out.
And the best part is…
With their subscription service…
You save 40% off your order EVERY TIME.
Now, Earth Breeze understands trying new things can be difficult, especially detergent.
It's understandable..
You've probably been using the same detergent for decades…
And consider yourself to be a great loyal customer…
Which you should be proud of!
But being a loyal customer shouldn't mean that Big Detergent can take advantage of you…
This Is Why Earth Breeze Offers A 100% Money Back Guarantee That Makes It Easy To Give Them A Try…NO QUESTIONS ASKED.
Earth Breeze is so confident in their product…
They are willing to lose money because customer satisfaction is their number one priority.
It's one of the main reasons why over 1,000,000 Americans already made the switch to Earth Breeze Eco Sheets.
Here's How To Try Earth Breeze Eco Sheets And Get 40% Off Your Order…EVERY TIME
Step 2: Select which Eco sheet you would like to try (Scented or Unscented)
Step 3: Subscribe and instantly save 40%
What's The Difference Between Earth Breeze Eco Sheets And Traditional Liquid Detergent?
Save Space.

Save Money.

Save Our Planet.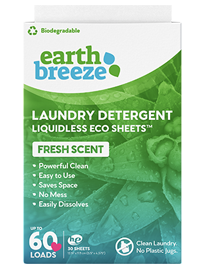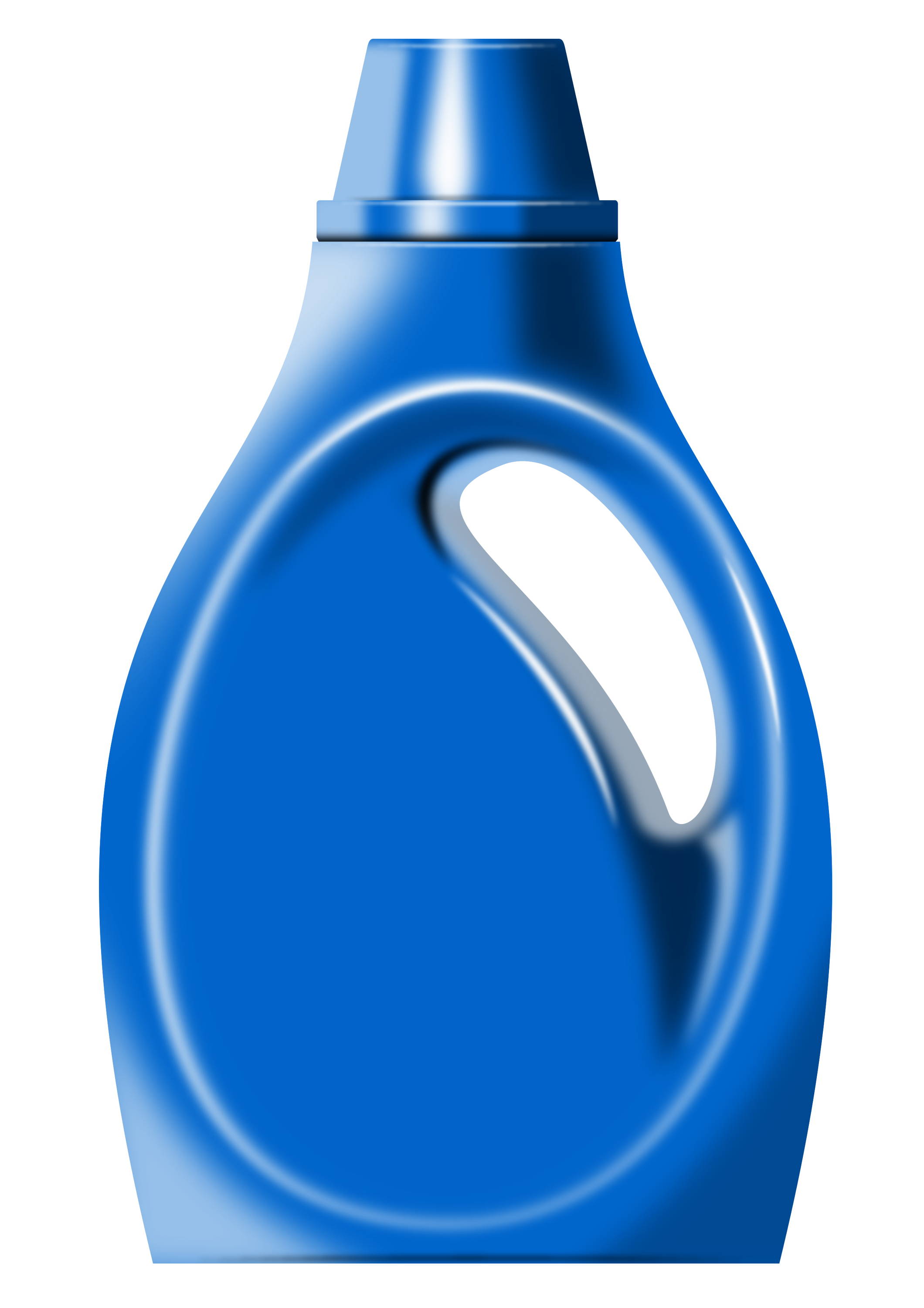 Works in all machines (incl. HE)?
Compact, biodegradable packaging?
Free of parabens, phthalates, phosphates, bleach, and dyes?
Donates 10 loads to charity per order?

Safe with septic and greywater?
Save money and time by subscribing?












"These laundry sheets are exactly what they say they are, convenient, low suds, and highly effective.
I am very impressed and pleased with this product. I definitely recommend Earth Breeze laundry cleaner." -
Paula F.
"My family lives on a farm, so our clothes get really dirty! Earth Breeze sheets have done just as well as my regular liquid detergent, costs about the same, are way less messy, and reduce plastic pollution! Our family alone used 2 jugs of regular detergent a month! We are now reducing plastic in our landfill by 24 jugs a year!" -
Kate R.
"I really Love the smell. I love how convenient they are to use. Laundry comes out clean." -
Sharon H.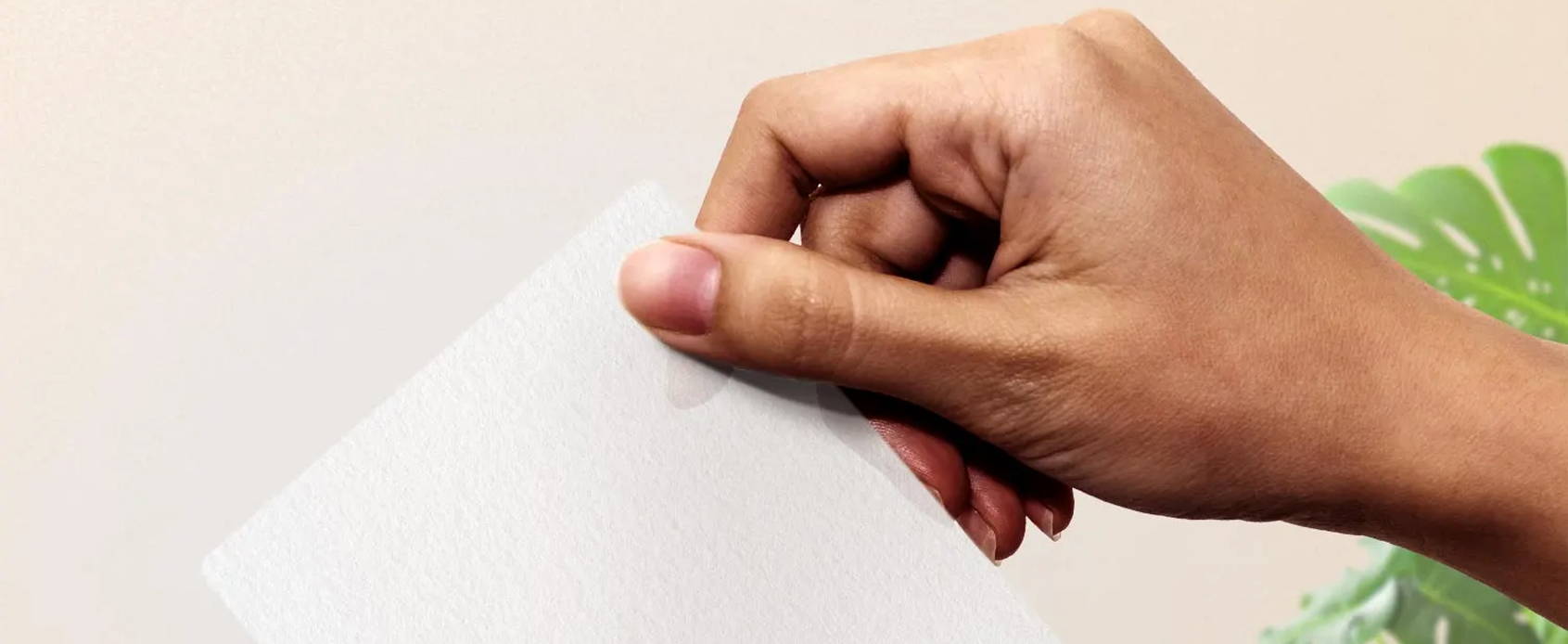 THIS IS AN ADVERTISEMENT AND NOT AN ACTUAL NEWS ARTICLE, BLOG, OR CONSUMER PROTECTION UPDATE

THE STORY DEPICTED ON THIS SITE AND THE PERSON DEPICTED IN THE STORY ARE NOT ACTUAL NEWS. RATHER, THIS STORY IS BASED ON THE RESULTS THAT SOME PEOPLE WHO HAVE USED THESE PRODUCTS HAVE ACHIEVED. THE RESULTS PORTRAYED IN THE STORY AND IN THE COMMENTS ARE ILLUSTRATIVE, AND MAY NOT BE THE RESULTS THAT YOU ACHIEVE WITH THESE PRODUCTS. THIS PAGE COULD RECEIVE COMPENSATION FOR CLICKS ON OR PURCHASE OF PRODUCTS FEATURED ON THIS SITE.


MARKETING DISCLOSURE: This website is a market place. As such you should know that the owner has a monetary connection to the product and services advertised on the site. The owner receives payment whenever a qualified lead is referred but that is the extent of it.


ADVERTISING DISCLOSURE: This website and the products & services referred to on the site are advertising marketplaces. This website is an advertisement and not a news publication. Any photographs of persons used on this site are models. The owner of this site and of the products and services referred to on this site only provides a service where consumers can obtain and compare.