Home > Trending > Liquidless Detergent
This Liquidless Laundry Detergent Is Stopping Millions Of Plastic Jugs From Entering Landfills
EXPOSED: even when YOU recycle your jug, they can still end up in landfills!
This invention is changing everything! Keep reading to find out why millions of people are making the switch…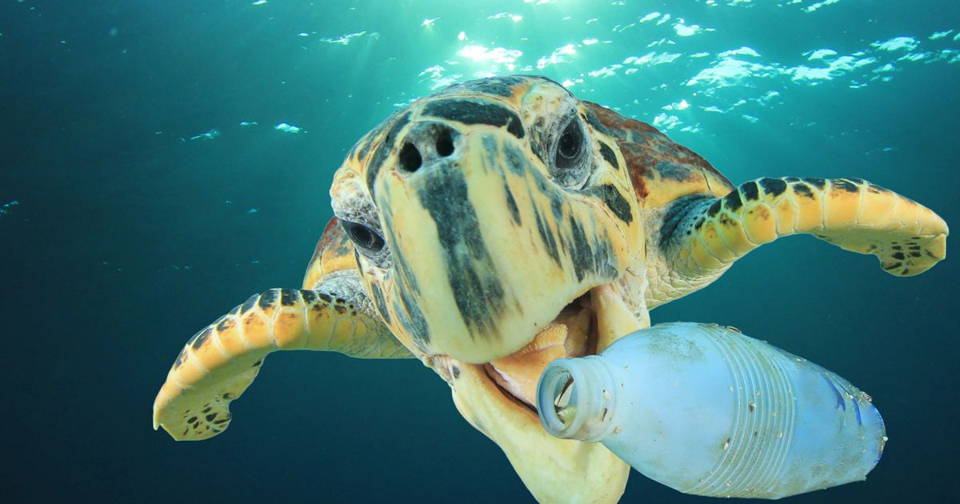 "Note: You will probably never use your old laundry detergent again!"
Every single plastic jug is a potential hazard for our environment and recycling can't stop it, but this sheet can!
When you see a picture of a sea turtle eating a plastic jug the first thought that comes to mind is "why are people not recycling, it's so easy!"
If you're like many mindful people, you probably put your laundry detergent jug in the recycling bin every time, but what really happens with those jugs?
You probably think it gets recycled and reused... But we've all been lied to.
The very jugs that we thought we recycled, could be sitting in a landfill right now.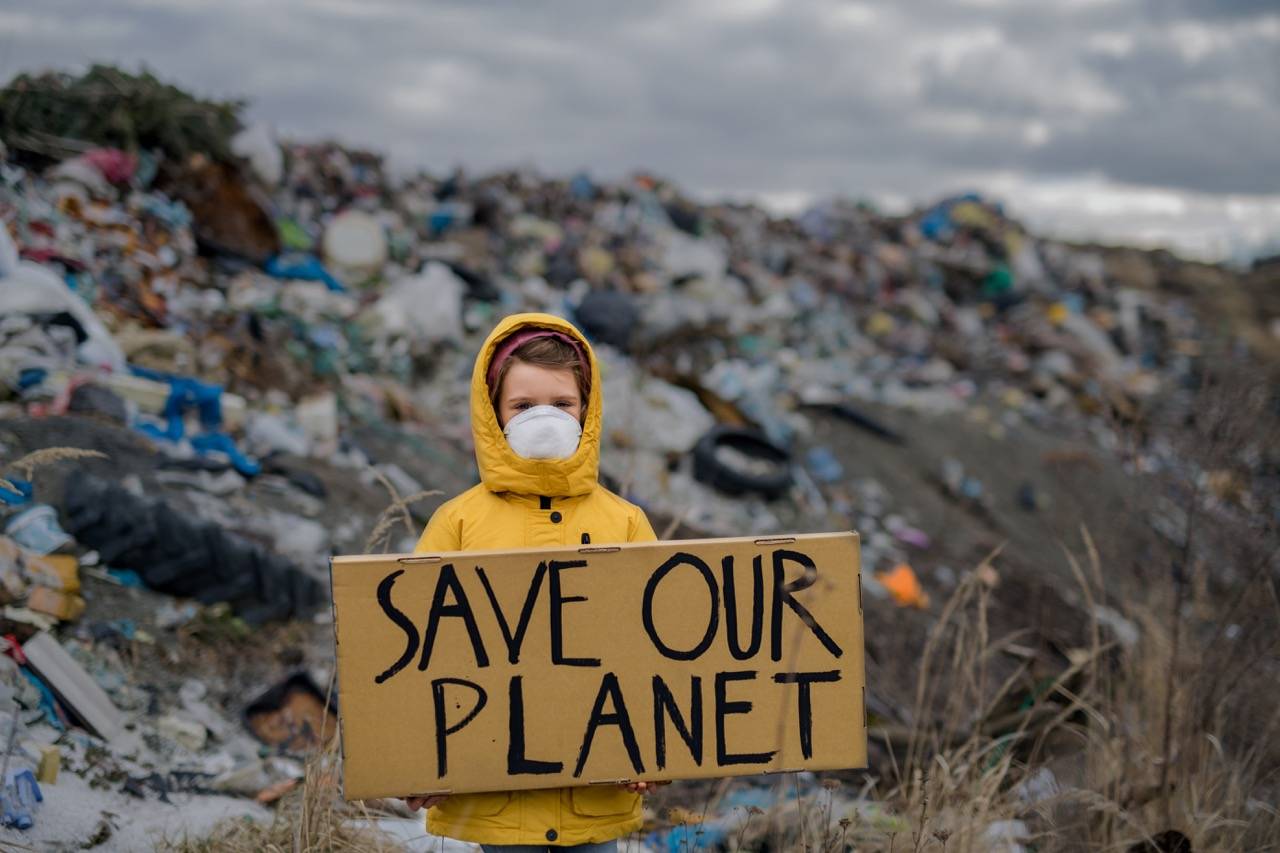 The truth?
Only 9% of plastic gets recycled.
How is recycling going to save the world from plastic if 91% of it gets shipped to poor countries and ends up in landfills or the ocean?
Now Imagine 7 Billion people using plastic laundry jugs every single day, the result is horrifying.
That is exactly why your laundry room is the perfect place to start fighting plastic.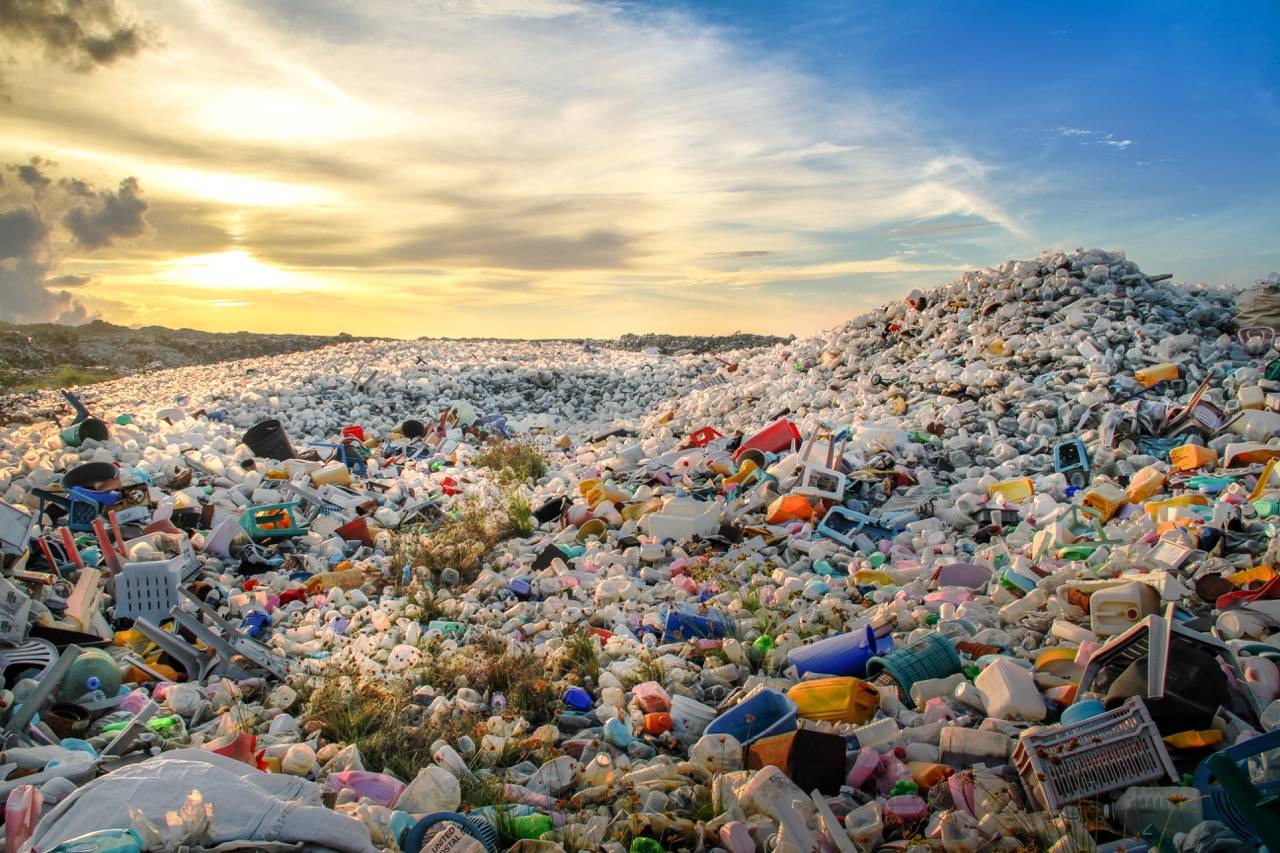 We only have one chance at protecting our beautiful planet, we can't afford to miss it!
If you are still using detergent that comes in heavy, bulky, plastic jugs… there is a better way.
What if I told you that there's a much easier way to do laundry?
What if that way was better for your family, our planet, and the animals…
… and super gentle on your skin?
Over 2 Million Americans are fighting plastic in their laundry rooms with this genius laundry detergent invention.
And this is what it looks like: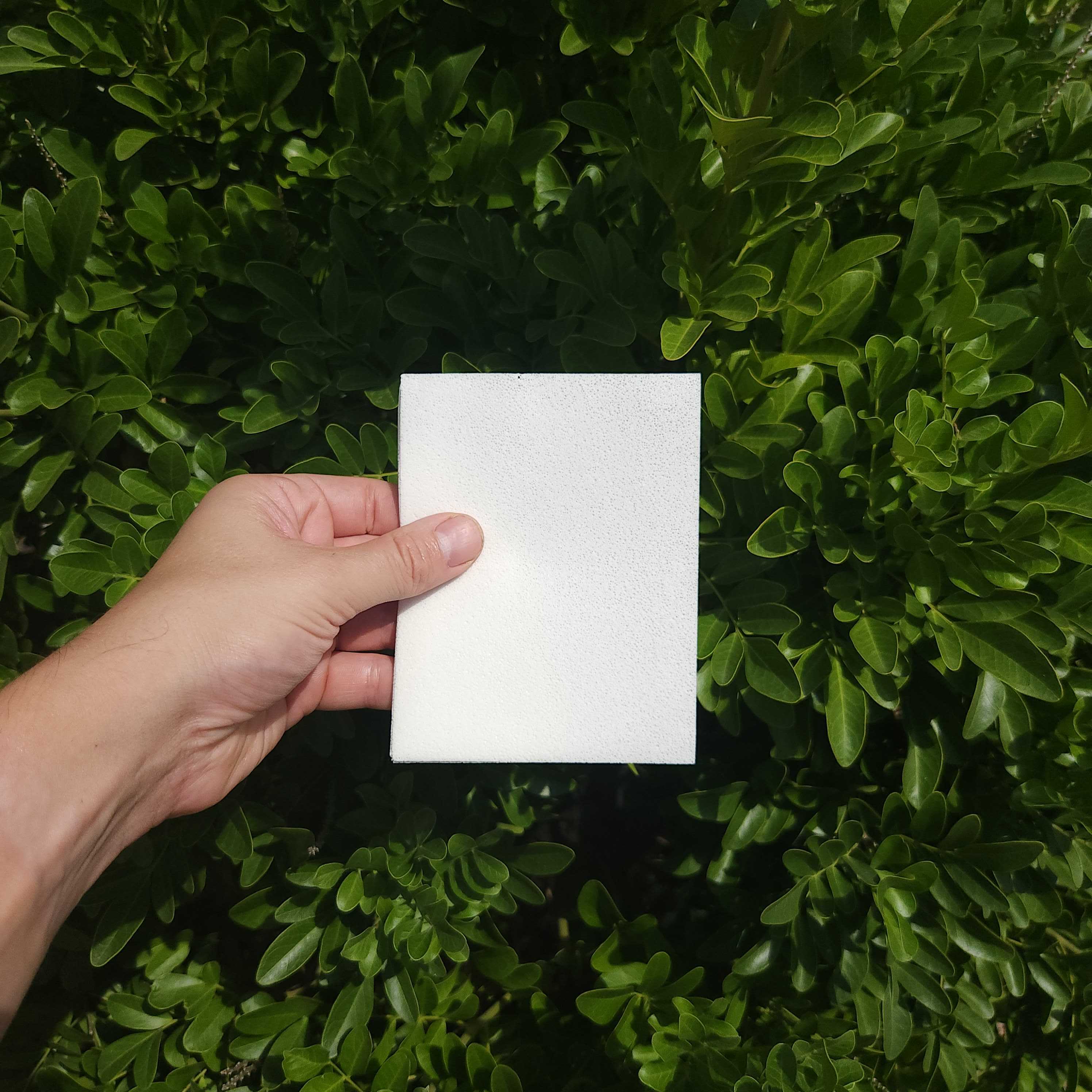 Imagine if you removed the liquid, removed the plastic jugs, removed the need to measure detergent… wouldn't that be better?
A powerful clean while being gentle on the planet, what would that look like?
The answer is - liquidless laundry detergent sheets, or simply Eco Sheets.
Earth Breeze Eco Sheets are liquidless detergent sheets that easily dissolve in hot or cold water. They turn into a powerful cleaning formula inside your washer, tackling the toughest stains and worst odours.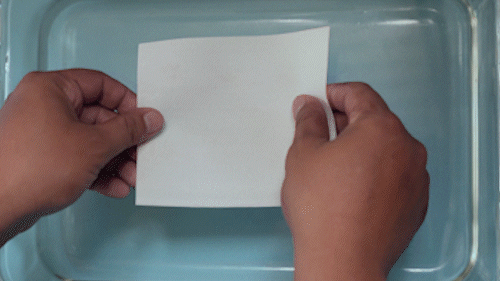 How can they provide such a powerful clean?
It's hard to believe with all the detergent options out there, like capsules, powder, and liquid - that this Eco Sheet can rival the effectiveness and clean.
Until you understand the science behind it.
Earth Breeze provides a powerful clean because of its unique fast-dissolve technology, along with its super-concentrated formula. Leaving your clothes fresh and clean, load after load.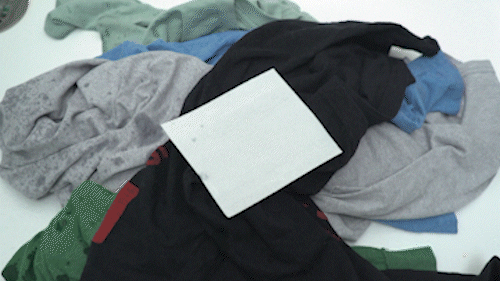 How are Eco Sheets helping the planet?
Earth Breeze comes in earth-friendly cardboard packaging instead of a big wasteful jug. Cardboard is much more sustainable and eco-friendly. Plastic jugs can take up to 1,000 years to decompose.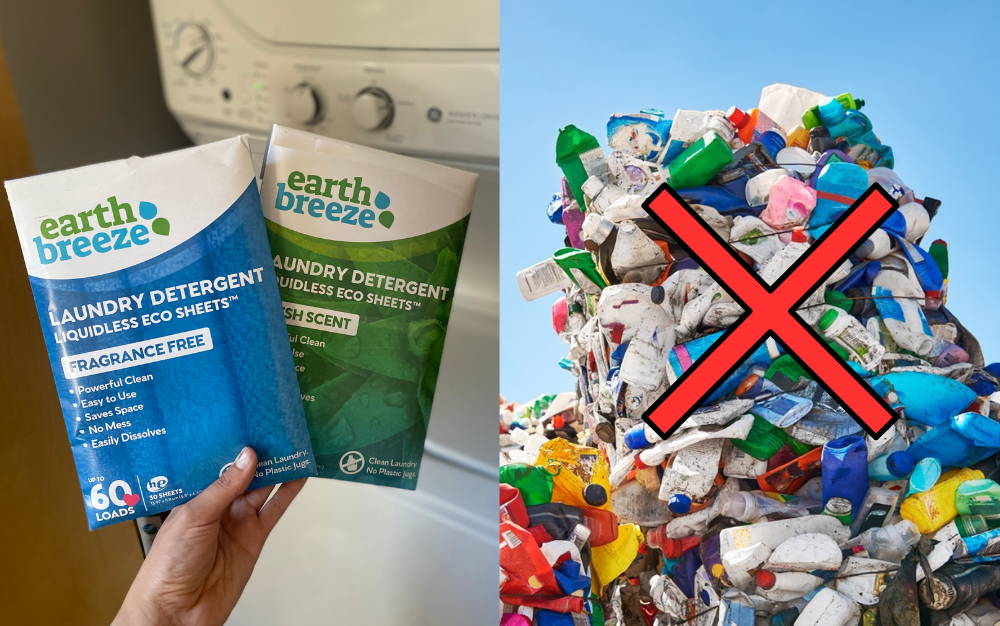 Why is Earth Breeze so much better for your skin?
Earth Breeze made sure to exclude some of the worst ingredients commonly found in laundry detergents: Paraben, Bleach, Dye, Phthalate, and Phosphate.
It's also Hypoallergenic and dermatologist-tested, so you can rest assured that it will be gentle on your sensitive skin.
You will save SO much space
Detergent jugs are bulky and messy, with Earth Breeze you will save a ton of space in your cupboard. You can even fit a whole year's worth of Earth Breeze where one jug used to be. Now you just have to figure out what to do with all that extra room.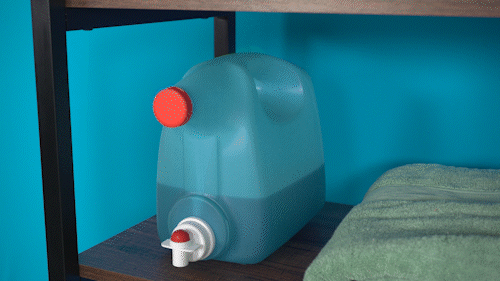 You NEVER have to get laundry detergent from the store again.
You might ask yourself how you've never seen Earth Breeze in stores… Well, it's because they found a genus way to get their product to customers, and save you money at the same time!
They offer a convenient online subscription, you can set the schedule to your needs so you get Earth Breeze right before you run out. And the best part is the shipping is completely free.
Where Can I Get Earth Breeze Eco Sheets?
Earth Breeze is sold on their official website, and right now they have an exclusive deal for new subscribers. If you subscribe you will save 40% with free shipping.
Not only that, but Earth Breeze is so confident that you will love their super-concentrated Eco Sheets that they offer a 100% money-back guarantee with no hassles.
Try Earth Breeze RISK FREE! Don't like it? Get a 100% refund. No questions.
This limited time deal is in high demand and stock keeps selling out.
What are consumers saying?
I am so happy that I came across earthbreeze. I have used my entire first shipment and I cannot wait for the next order to arrive. What a brilliant idea.
"Love these laundry sheets and would highly recommend them 😁"
"These do a fantastic job. Perfect for everyone and you don't have to lug around heavy detergent bottles or worry about the bottles spilling and there is NO WASTE!"
"I have been using Earth Breeze for a while And I love it! Takes up so much less room in my laundry area cleans My clothes just as well as anything I have used before. I do use dryer balls but the clothes come out soft anyway. I'll never go back to liquid"
"I've had mine for about 1 week - no complaints so far. One advantage not noted: these are great for old citizens who can't lift heavy bottles of liquid detergent."
Earth Breeze Donates 10 Loads For Every Pack Sold!
Every time someone buys a pack of Earth Breeze, they donate 10 loads of their detergent to communities in need, and it's completely free for you. They donate to Women's shelters, Animal shelters, Homeless Shelters, Veterans, and Global relief.

You get to choose which category your donation goes to when you place your order.
10 loads of clean laundry might not sound like a lot to us, but for people who are fighting to survive every single day this can mean the world. Clean laundry shouldn't be a luxury.
Now every time you do laundry with Earth Breeze you know you're helping someone in need get a clean load of laundry. You turned a normal chore into an act of kindness!
Try Earth Breeze RISK FREE! Don't like it? Get a 100% refund. No questions.
This limited time deal is in high demand and stock keeps selling out.
THIS IS AN ADVERTISEMENT AND NOT AN ACTUAL NEWS ARTICLE, BLOG, OR CONSUMER PROTECTION UPDATE

THE STORY DEPICTED ON THIS SITE AND THE PERSON DEPICTED IN THE STORY ARE NOT ACTUAL NEWS. RATHER, THIS STORY IS BASED ON THE RESULTS THAT SOME PEOPLE WHO HAVE USED THESE PRODUCTS HAVE ACHIEVED. THE RESULTS PORTRAYED IN THE STORY AND IN THE COMMENTS ARE ILLUSTRATIVE, AND MAY NOT BE THE RESULTS THAT YOU ACHIEVE WITH THESE PRODUCTS. THIS PAGE COULD RECEIVE COMPENSATION FOR CLICKS ON OR PURCHASE OF PRODUCTS FEATURED ON THIS SITE.


MARKETING DISCLOSURE: This website is a market place. As such you should know that the owner has a monetary connection to the product and services advertised on the site. The owner receives payment whenever a qualified lead is referred but that is the extent of it.


ADVERTISING DISCLOSURE: This website and the products & services referred to on the site are advertising marketplaces. This website is an advertisement and not a news publication. Any photographs of persons used on this site are models. The owner of this site and of the products and services referred to on this site only provides a service where consumers can obtain and compare.