Home > Trending > Liquidless Detergent
What do you know about Plasticosis? The new plastic-related disease wreaking havoc on sea birds…
EXPOSED: Only 9% of plastic gets recycled… Here's how I'm helping
This invention is changing everything! Keep reading to find out why millions of people are helping.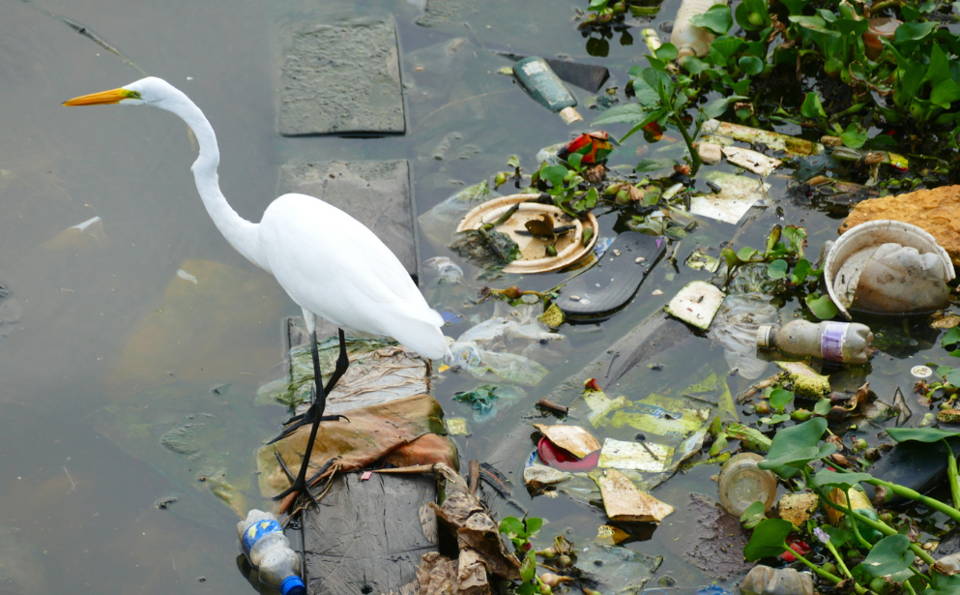 Sea birds are eating so much plastic that it's damaging their internal organs, they're getting kidney and liver disease and starving just because of OUR plastic.
And it's becoming so common that scientists gave this condition a name: Plasticosis.
How did we get here?
It's no surprise that this is happening, beaches and oceans around the world are getting trashed by plastic.
And sights like the one below are becoming common.
It starts with birds... But I'm worried about what could be next.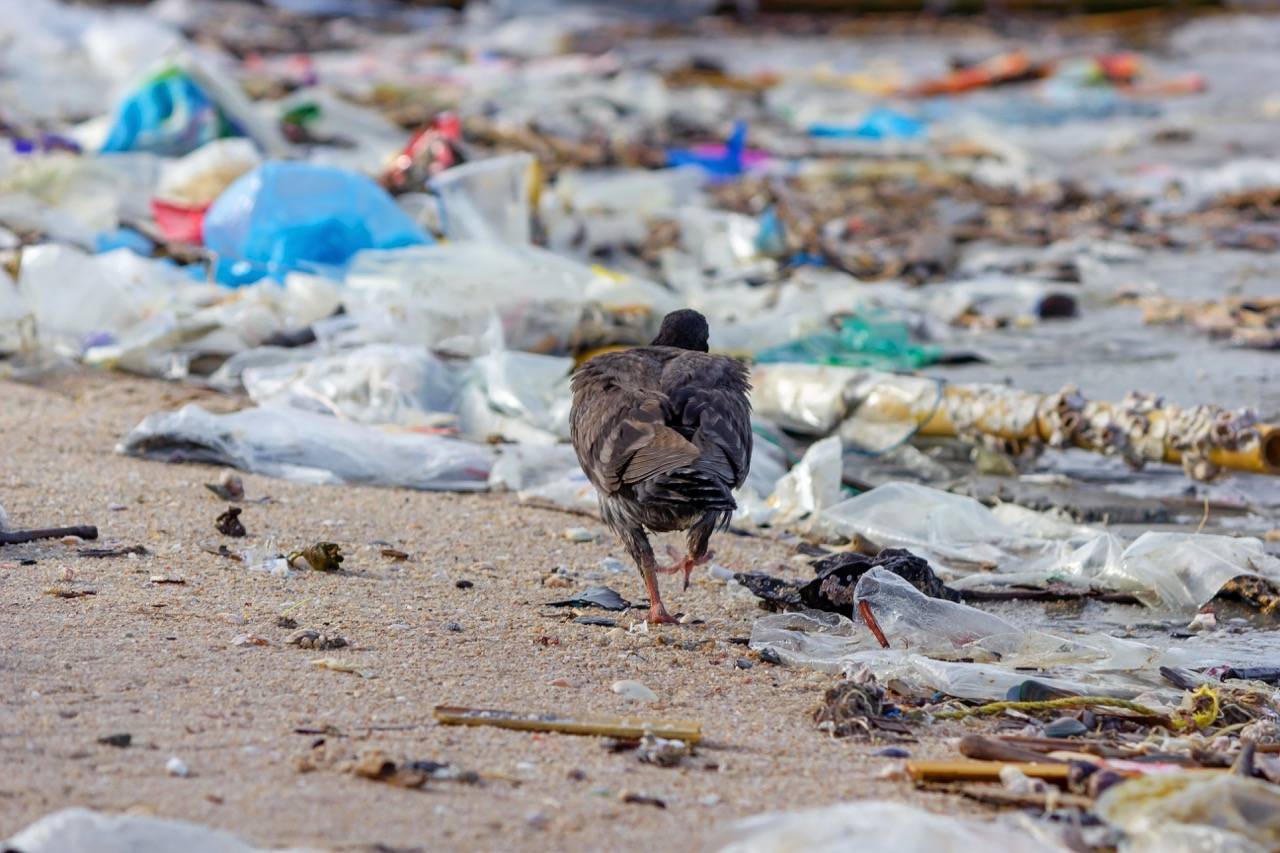 But wasn't plastic recycling supposed to stop this?
The truth is only 9% of plastic gets recycled.
ONLY 9%!
That's not enough to save our world from plastic, and I don't even want to think about how much worse this will get for my kids and grandchildren.
But this is not your fault…
Big corporations just keep making more plastic for us to buy, and as long as it makes them profit they will keep doing it.
However, there is a way to help.
The only real solution is to reduce the amount of plastic we are using, and I found the easiest place to start: the laundry room.
Do you know what most people use for laundry? Those big wasteful plastic jugs.
Or capsules for the convenience, but they too come in big plastic containers.
Everyone needs clean laundry, but imagine everyone in the United States using those plastic jugs - the result is horrifying.
And if only 9% of plastic gets recycled, where do you think most of those jugs go?
But here are the good news: you don't have to use those messy jugs any more. It's super easy to replace them.
I'm reducing my plastic waste and supporting beach clean-ups from home withoutlifting a finger!
And all I did was switch my laundry detergent.
Now I use Earth Breeze, and this is what it looks like: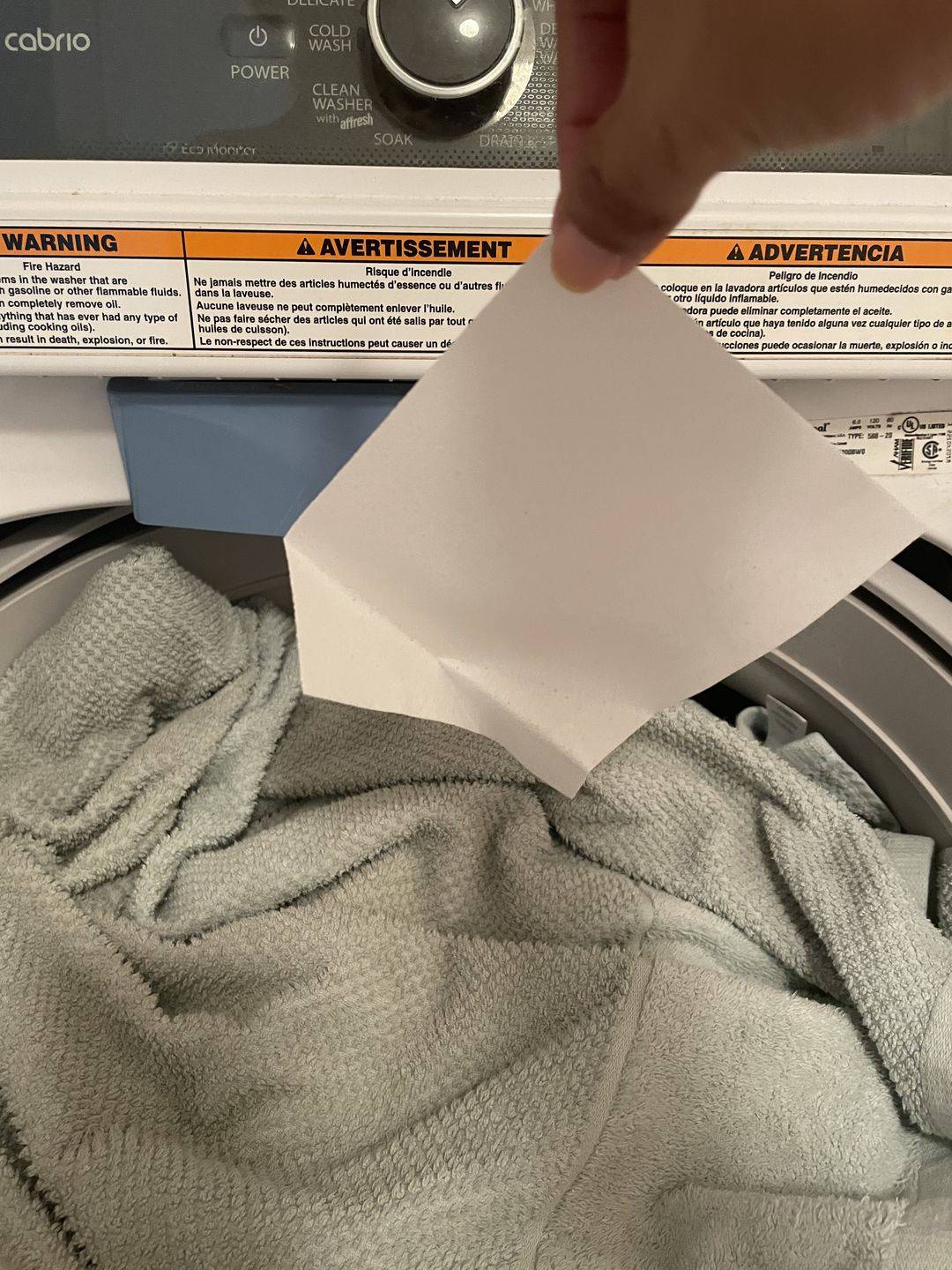 No, It's not a dryer sheet.
That is a super-concentrated detergent sheet that dissolves in your washing machine and turns into a powerful cleaning formula.
It's hard to believe with all the detergent options out there, like capsules, powder, and liquid - that this Eco Sheet is what 2 million Americans use for an effective clean.
Until you understand the science behind it.
Earth Breeze uses unique fast-dissolve technology, along with a super-concentrated formula.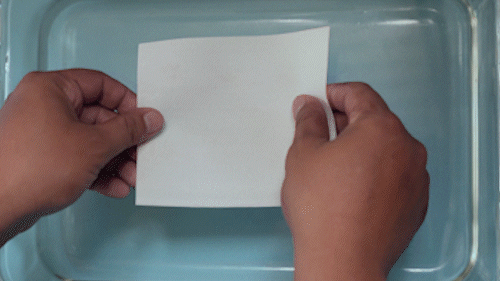 All it takes is putting one pre-measured sheet in your washer, and you will get fresh and clean clothes load after load.
But here's the positive catch: Earth Breeze is keeping plastic jugs out of landfills.
Earth Breeze Eco Sheets come in compact cardboard packaging. So no more wasteful plastic jugs that could end up in our landfills. The cardboard packaging also makes them so much more convenient, I fit a whole year's worth of Earth Breeze where one jug used to be.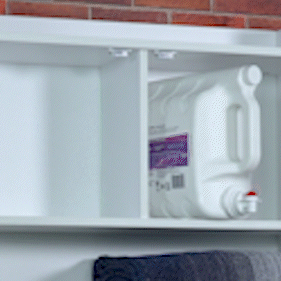 Did i mention that I'm helping clean beaches without lifting a finger?
That's because Earth Breeze organizes beach clean-ups, but that's not all… They truly put their money where their mouth is.
They kept 10.2 million detergent jugs out of landfills so far.
Planted 150,000 trees.
Donated 2.2 million warm meals.
They also donated over 100 MILLION loads of their detergent to their charity partners so far. Including Women's shelters, homeless shelters, animal shelters, veteran homes, and global relief.
And all I have to do to support this is do my laundry with Earth Breeze.
How awesome is that?
Where Can I Get Earth Breeze Eco Sheets?
Earth Breeze is sold on their official website, and right now they have an exclusive deal for new subscribers. If you subscribe you will save 40% with free shipping.
Not only that, but Earth Breeze is so confident that you will love their super-concentrated Eco Sheets that they offer a 100% money-back guarantee with no hassles.
Try Earth Breeze RISK FREE! Don't like it? Get a 100% refund. No questions.
This limited time deal is in high demand and stock keeps selling out.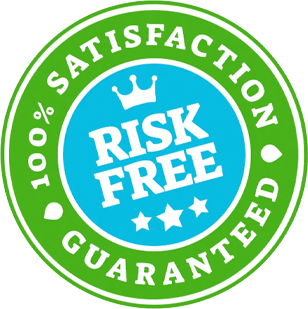 Earth Breeze is offering a 100% money-back guarantee…
You can try Earth Breeze completely risk-free.
If you are not 100% satisfied with your purchase, Earth Breeze will return your investment... every single penny... And you don't have to ship it back.
They know the likelihood of that happening is low... and that's because Earth Breeze has spent the last 3 years perfecting their formula, design, and technology... as well as invested thousands of dollars in 3rd party testing.
What are consumers saying?
I am so happy that I came across earthbreeze. I have used my entire first shipment and I cannot wait for the next order to arrive. What a brilliant idea.
"Love these laundry sheets and would highly recommend them 😁"
"These do a fantastic job. Perfect for everyone and you don't have to lug around heavy detergent bottles or worry about the bottles spilling and there is NO WASTE!"
"I have been using Earth Breeze for a while And I love it! Takes up so much less room in my laundry area cleans My clothes just as well as anything I have used before. I do use dryer balls but the clothes come out soft anyway. I'll never go back to liquid"
"I've had mine for about 1 week - no complaints so far. One advantage not noted: these are great for old citizens who can't lift heavy bottles of liquid detergent."
Earth Breeze Donates 10 Loads For Every Pack Sold!
Every time someone buys a pack of Earth Breeze, they donate 10 loads of their detergent to communities in need, and it's completely free for you. They donate to Women's shelters, Animal shelters, Homeless Shelters, Veterans, and Global relief.

You get to choose which category your donation goes to when you place your order.
10 loads of clean laundry might not sound like a lot to us, but for people who are fighting to survive every single day this can mean the world. Clean laundry shouldn't be a luxury.
Now every time you do laundry with Earth Breeze you know you're helping someone in need get a clean load of laundry. You turned a normal chore into an act of kindness!
Try Earth Breeze RISK FREE! Don't like it? Get a 100% refund. No questions.
This limited time deal is in high demand and stock keeps selling out.
THIS IS AN ADVERTISEMENT AND NOT AN ACTUAL NEWS ARTICLE, BLOG, OR CONSUMER PROTECTION UPDATE

THE STORY DEPICTED ON THIS SITE AND THE PERSON DEPICTED IN THE STORY ARE NOT ACTUAL NEWS. RATHER, THIS STORY IS BASED ON THE RESULTS THAT SOME PEOPLE WHO HAVE USED THESE PRODUCTS HAVE ACHIEVED. THE RESULTS PORTRAYED IN THE STORY AND IN THE COMMENTS ARE ILLUSTRATIVE, AND MAY NOT BE THE RESULTS THAT YOU ACHIEVE WITH THESE PRODUCTS. THIS PAGE COULD RECEIVE COMPENSATION FOR CLICKS ON OR PURCHASE OF PRODUCTS FEATURED ON THIS SITE.


MARKETING DISCLOSURE: This website is a market place. As such you should know that the owner has a monetary connection to the product and services advertised on the site. The owner receives payment whenever a qualified lead is referred but that is the extent of it.


ADVERTISING DISCLOSURE: This website and the products & services referred to on the site are advertising marketplaces. This website is an advertisement and not a news publication. Any photographs of persons used on this site are models. The owner of this site and of the products and services referred to on this site only provides a service where consumers can obtain and compare.