Home > Trending > Liquidless Detergent
A New Detergent Alternative So Light, Even A Whole Year's Supply Weighs Less Than 1 Single Jug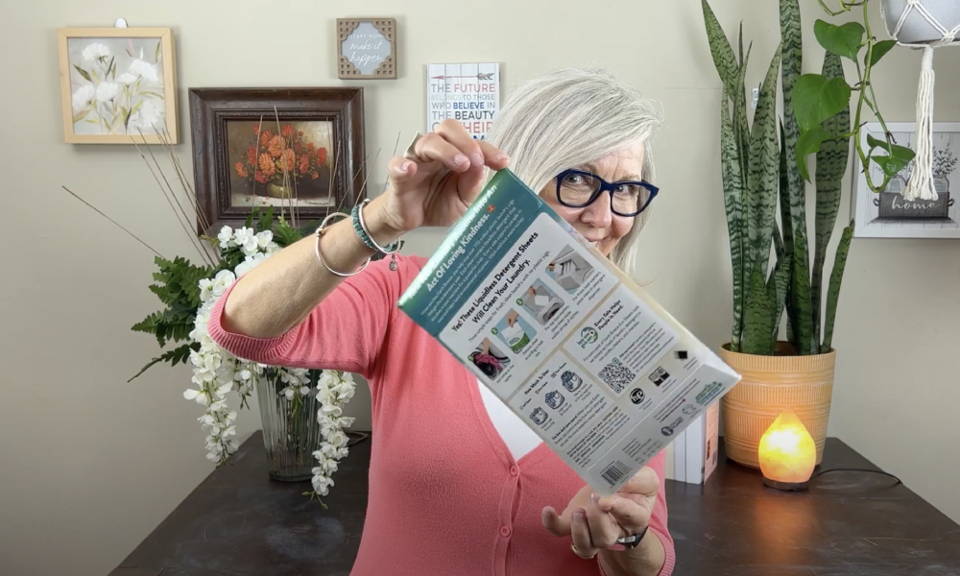 I have to admit, I was a brand snob when it came to my laundry detergent.
I've been doing laundry for over 30 years. And with 2 sons and 4 grandchildren, thousands and thousands of loads washed…I like to think I know what I'm doing.
I've tried all the big brands you can think of on different kinds of washing machines and found what best worked for me.
However, there has been one issue I've been noticing this past year while doing laundry…
An issue that a lot of us go through as we get older (I'm 72)...
Severe shoulder pain.
This is something that has been gradually getting worse over the years as I have arthritis, but for some reason the pain has increased severely.
After visiting my doctor, he advised me to stop lifting heavy objects. I told him that the only exercise I do is go for my morning walks. I don't lift weights. So he then told me to write down my routines to see what could be causing my arthritis pain to get worse.
That evening I had to do my husband's laundry for his work. He's in construction so his work clothes get washed at least 2 times a week.
As I reached up to the shelf and grabbed the jug of detergent, a sharp pain ran from my shoulder to my hand…
"OW!" I yelled and dropped the jug of detergent on the floor which made a HUGE mess.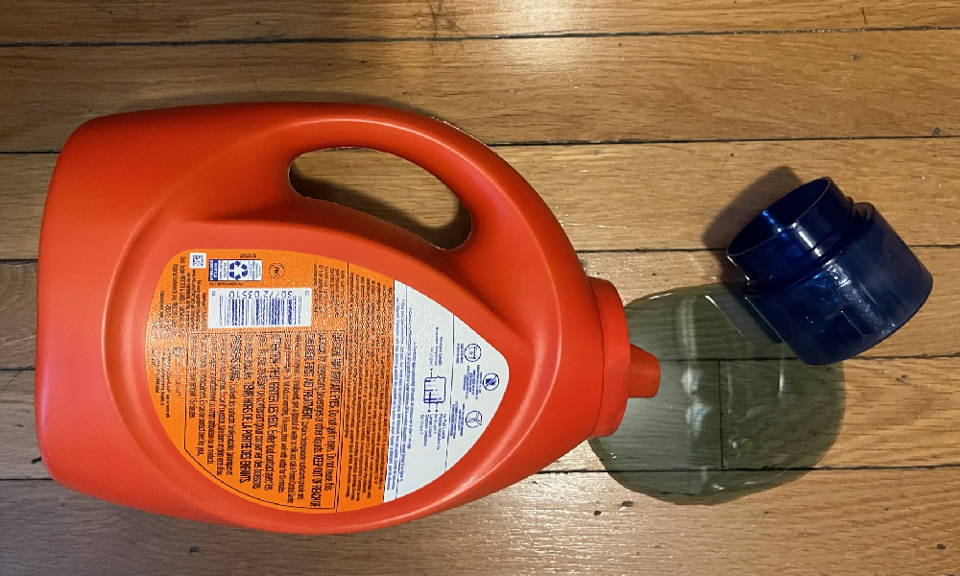 That's it! That's what was causing my severe pain.
With washing my husband's clothes and washing my grandkids clothes every other weekend (my son is in the reserves and travels every month for training), I was constantly lifting and carrying this heavy jug.
I checked the weight of my detergent and couldn't believe my eyes with what I read…
It weighs over 7 pounds!
No wonder my pain was getting worse… I was basically working out my shoulder every time I did laundry.
And do you know why it weighs so much?
That's because liquid detergent can contain up to 90% water!
So you're basically causing stress on your joints for possibly 10% detergent.
I knew that I couldn't keep using liquid detergent so I started to look for an alternative.
Powder Or Pods Weren't An Option
Powder wasn't an option since a box of detergent weighs just as much as a jug.
So my next option was pods.
But after seeing on the news what happened to kids who accidentally ate detergent pods, I didn't want to risk having that in the house since I have 2 young grandchildren.
Needless to say, I was getting frustrated that I couldn't find an alternative…
I couldn't keep using liquid detergent and I wasn't going to pay for a service to wash my clothes for me. It would cost me a fortune.
The Morning Walk That Changed The Way I Did Laundry Forever
One day on my morning walk, my friend Grace told me about this laundry detergent alternative that wasn't liquid called Earth Breeze.
She had faced the same issue where she couldn't keep carrying a heavy jug of detergent and she had stumbled on this laundry detergent alternative that was actually sheets.
"Sheets?" As I made a weird face.
"Yes, sheets!" Grace said. "They dissolve in the water and work great! The best part is they practically weigh nothing and are biodegradable! You no longer have to buy a big plastic jug. Their packaging can be buried!".
I was skeptical.
Aside from my husband's work clothes getting really dirty, I garden so my gardening clothes can get really nasty.
Do these sheets actually clean well?
But what did I have to lose? So I went to Earth Breeze's website and subscribed to their sheets. They offer a 100% money back guarantee so I wasn't worried.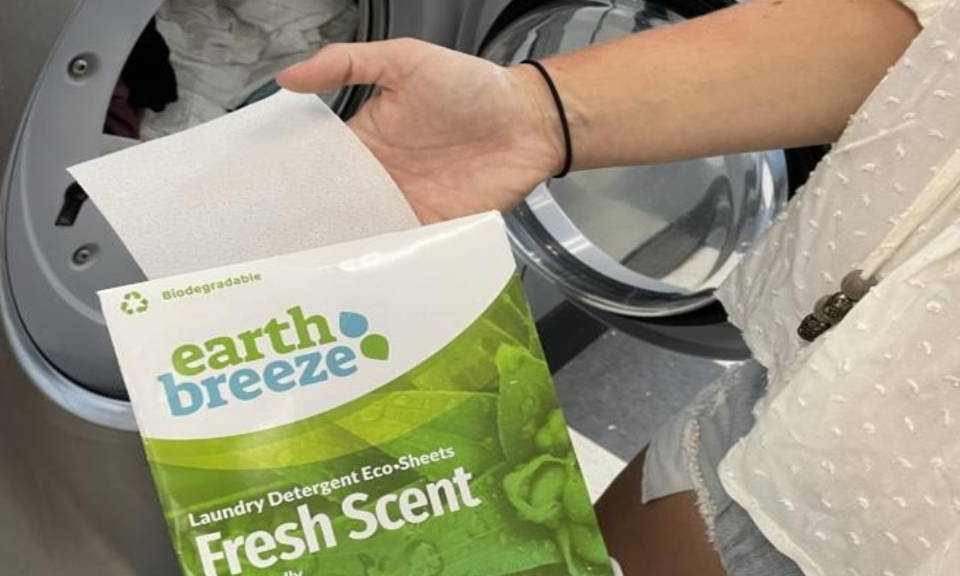 After subscribing to Earth Breeze, I received my first batch of sheets within a couple of days and wow, what a difference!
They weighed practically nothing compared to laundry jugs.
To put in perspective, you can stack 10 of their packets and it still won't weigh a fraction as one plastic jug.
Thats over a years worth of detergent weighing less than ONE jug.
I no longer have to worry about putting too much strain on my shoulder while washing clothes.
I also don't have to worry about storage space as I can put these anywhere!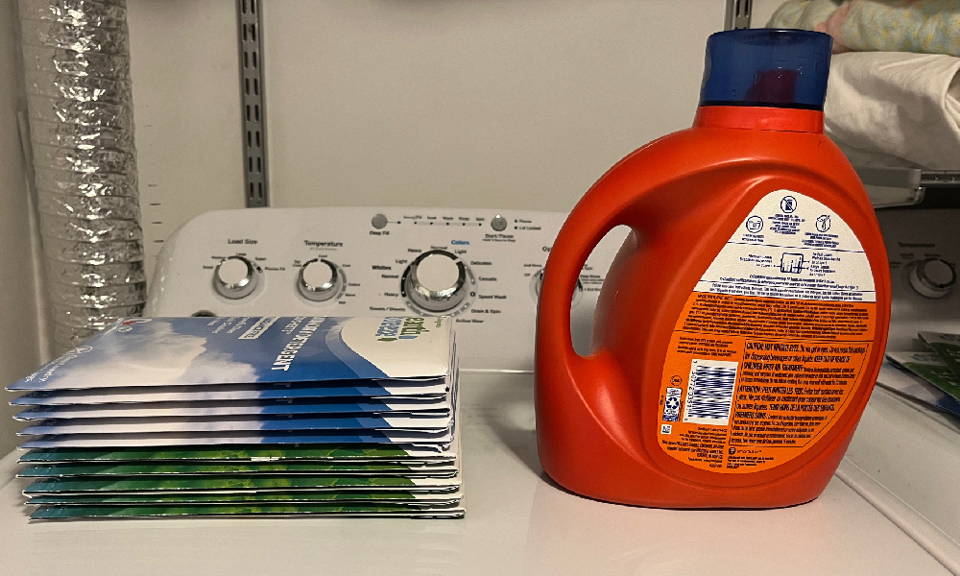 Now to the cleaning…
All you do is throw the sheet in the washer and that's it.
No need to measure in a measuring cup...
Long gone are the worries of making a mess.
It couldn't be easier!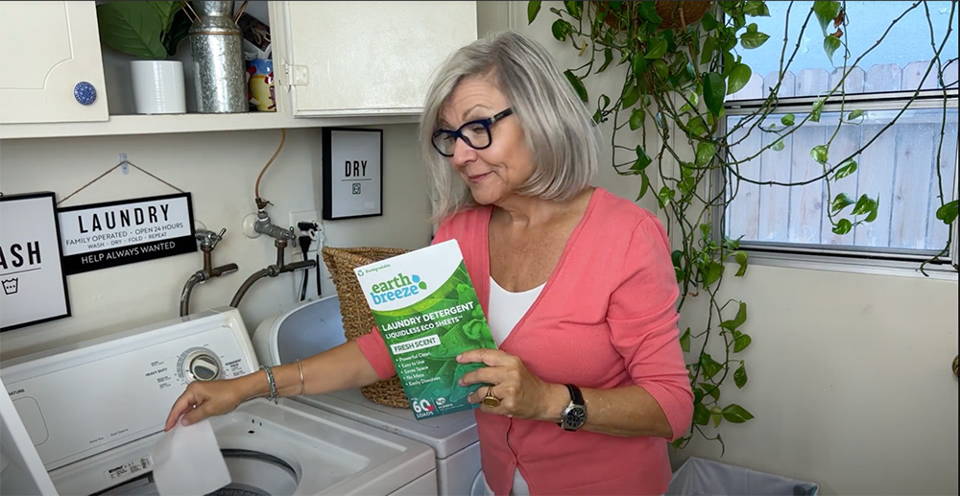 The sheets dissolve really fast and turn into detergent soap…
And let me tell you…
I put these sheets to the real test.
I washed my husband's work clothes and my gardening clothes together and they came out just as clean as a liquid detergent would get them.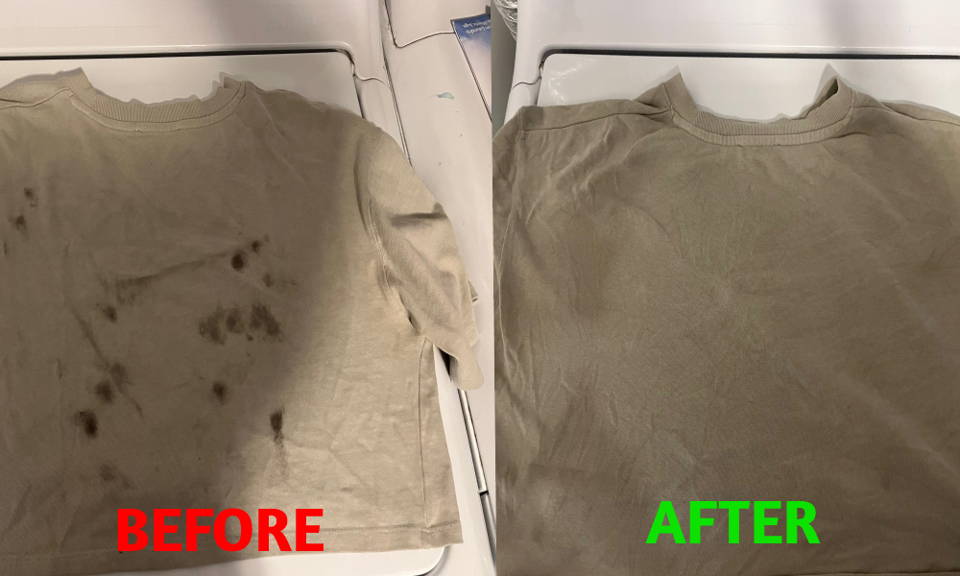 It's no wonder why over 2 million people have made the switch to Earth Breeze…They actually work!
Here's what customers are saying about Earth Breeze:
"I used Tide for 25 years. These work better, getting old stains out. My laundry is brighter. I will never go back!!!!
"Love these laundry sheets and would highly recommend them 😁"
"These do a fantastic job. Perfect for everyone and you don't have to lug around heavy detergent bottles or worry about the bottles spilling and there is NO WASTE!"
"I have been using Earth Breeze for a while And I love it! Takes up so much less room in my laundry area cleans My clothes just as well as anything I have used before. I do use dryer balls but the clothes come out soft anyway. I'll never go back to liquid"
"I've had mine for about 1 week - no complaints so far. One advantage not noted: these are great for old citizens who can't lift heavy bottles of liquid detergent."
How Do These Sheets Work?
Earth Breeze Eco sheets have fast-dissolve technology that dissolves effortlessly in hot or cold water and turns into a powerful laundry detergent formula.
Each sheet is super concentrated so it will remove the toughest stains and odors.
Long gone are the days where you need liquid detergent to wash clothes effectively.
And what's more is that I help save our environment every time I use these Eco Sheets.
Did you know that over 700,000,000 single-use plastic jugs end up in landfills and oceans each year!
With Earth Breeze, you don't have to worry about that anymore. You can literally bury their packaging since it's biodegradable.
These sheets dissolve easily in hot or cold water.
And they work in all machines, HE included!
The Packaging is 100% Biodegradable.
Earth Breeze packages with 100% biodegradable cardboard and ink. This means our packaging will biodegrade in about 3 months depending on the environment.
You Can Save SO Much Space!
Earth Breeze packaging is very lightweight and compact. You can free up a ton of space in your laundry room. What will you do with all that extra room?
Removes The Toughest Stains
It may be shocking to know Eco Sheets deliver such a powerful clean. Why? Because it's super concentrated and will remove the toughest stains.
Try Earth Breeze Detergent Sheets Risk-Free
If you're tired of lifting heavy jugs of detergent and want an alternative that cleans better…
And also make a huge impact at the same time by not having to buy a big plastic jug that rarely gets recycled…
Then give Earth Breeze a try today. They believe in their product so much, they offer 100% money back guarantee so there's no reason why you shouldn't give them a try.
New customers who subscribe get 40% off every time. There's no contract and you cancel anytime. This limited deal is in high demand and stock keeps selling out.
With inflation continuing to skyrocket, there's no guarantee how long Earth Breeze will offer 40% off.

However, for those who subscribe today, they will get grandfathered in on the 40% off when this offer ends.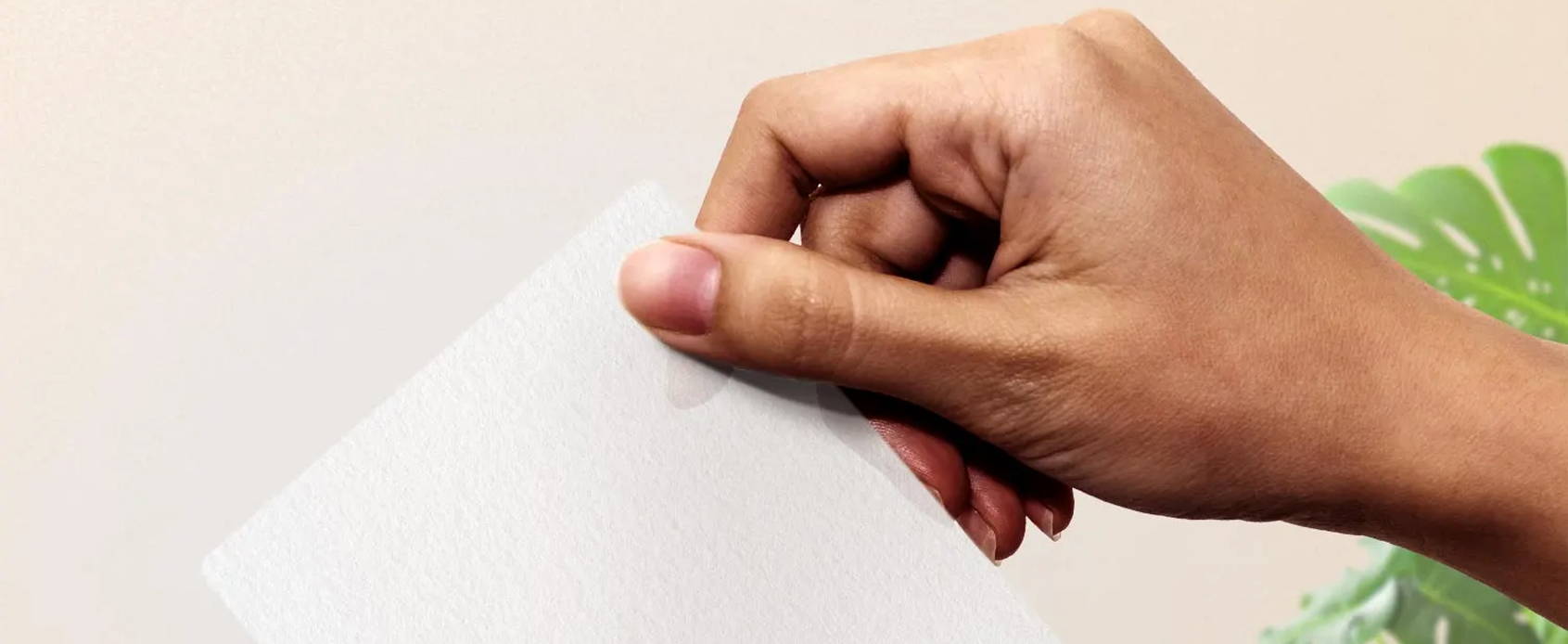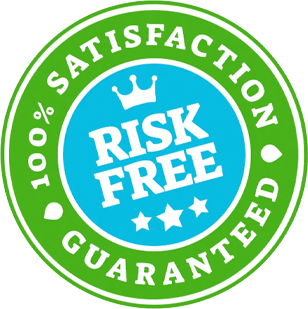 We Stand By Our Product 100%
If you do not absolutely love Earth Breeze for any reason, simply email us and we will refund you.

THIS IS AN ADVERTISEMENT AND NOT AN ACTUAL NEWS ARTICLE, BLOG, OR CONSUMER PROTECTION UPDATE

THE STORY DEPICTED ON THIS SITE AND THE PERSON DEPICTED IN THE STORY ARE NOT ACTUAL NEWS. RATHER, THIS STORY IS BASED ON THE RESULTS THAT SOME PEOPLE WHO HAVE USED THESE PRODUCTS HAVE ACHIEVED. THE RESULTS PORTRAYED IN THE STORY AND IN THE COMMENTS ARE ILLUSTRATIVE, AND MAY NOT BE THE RESULTS THAT YOU ACHIEVE WITH THESE PRODUCTS. THIS PAGE COULD RECEIVE COMPENSATION FOR CLICKS ON OR PURCHASE OF PRODUCTS FEATURED ON THIS SITE.


MARKETING DISCLOSURE: This website is a market place. As such you should know that the owner has a monetary connection to the product and services advertised on the site. The owner receives payment whenever a qualified lead is referred but that is the extent of it.


ADVERTISING DISCLOSURE: This website and the products & services referred to on the site are advertising marketplaces. This website is an advertisement and not a news publication. Any photographs of persons used on this site are models. The owner of this site and of the products and services referred to on this site only provides a service where consumers can obtain and compare.