Home > Trending > Liquidless Detergent
You Can Try This New Laundry Invention For Free!
Earth Breeze is truly a game changer! It has over 30,000 5-Star reviews!
March 22 2022 at 11:11 am
With thousands of verified 5-star reviews, what makes everyone try Earth Breeze?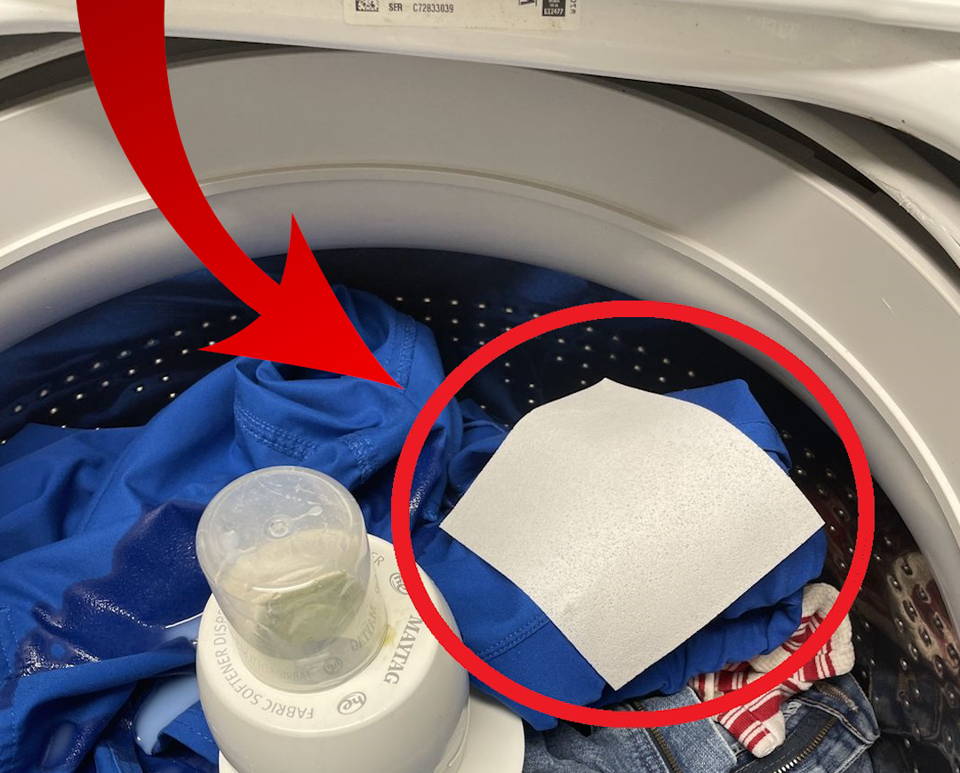 "Note: You will probably never use old fashioned laundry detergent again!"
Let's face it, doing laundry is not a very popular task, mostly because it can be very messy... With dripping liquids, spilled powders, undissolved pods, and not to mention the big plastic jugs that no one likes to carry. There are a lot of things that one can dislike about doing laundry, but this invention that I'm going to show you today claims that it makes your laundry routine easier, more efficient and it even helps the planet!
Linda is a simple American woman, with kids who play soccer and a beautiful garden that she likes to take care of. Needless to say, having kids that play soccer, and being an avid gardener usually involves having to deal with a lot of dirty laundry.
Linda told us "I think every mother who has kids that play any kind of sport can relate when I say, I do way too much laundry on a weekly basis". She described how she loves to take care of her family and she's usually the one that does the laundry, but even though she loves doing it that doesn't mean that it can't get very frustrating with time.
"I don't mind doing the laundry, but the process can sometimes be so annoying, with liquid detergent, it often spills, and there are times when I overuse it". However, things changed when a close friend showed Linda this new laundry detergent invention, that looks like a sheet of paper. It's so tiny that Linda didn't believe it could take care of her laundry.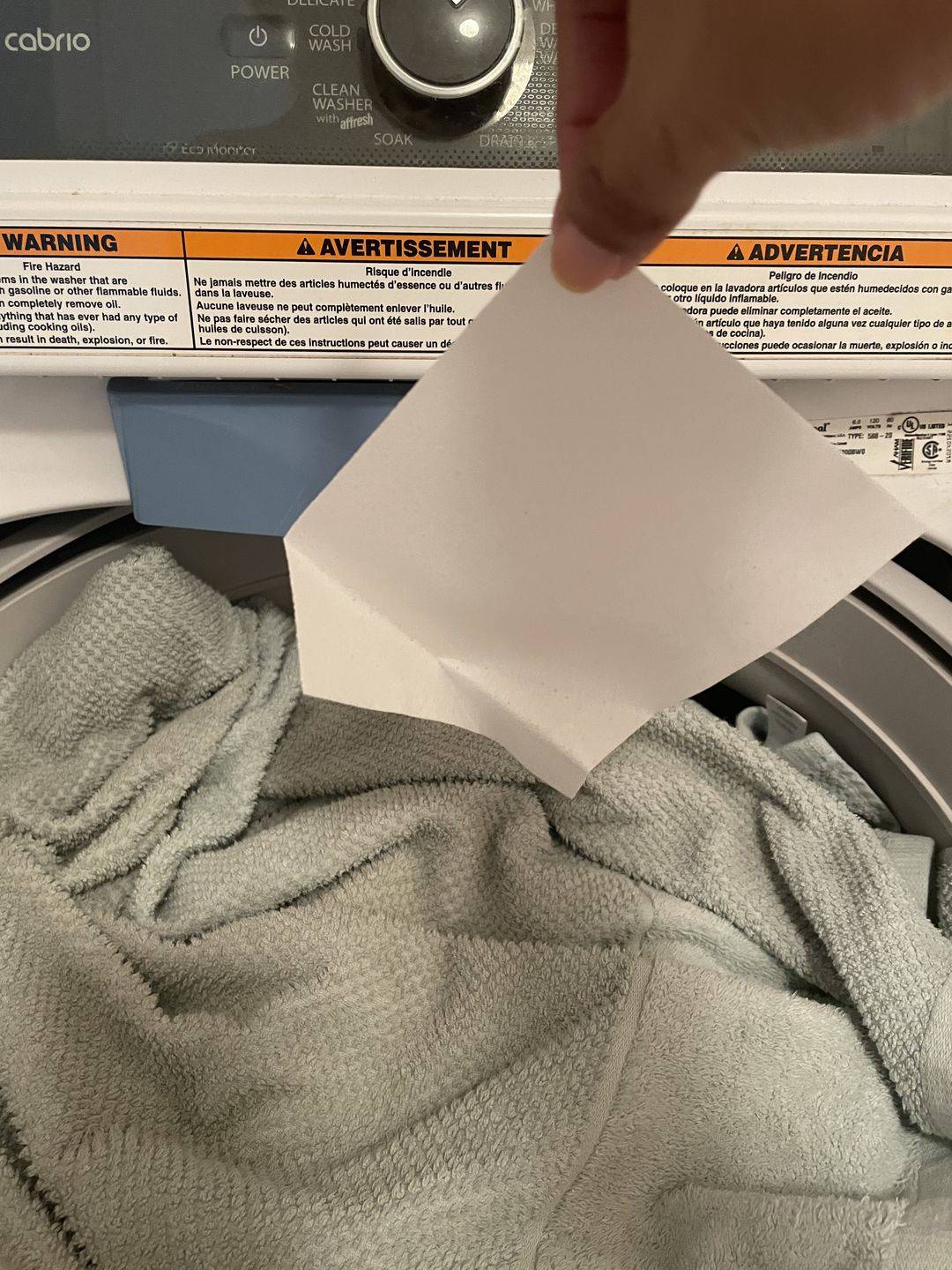 Linda told us "When I saw the tiny sheet I was very skeptical, to think that something like that could take care of my kid's dirty soccer jerseys and my husband's work clothes seemed unrealistic to say the least, but I gave it a try".
She took the sheet, put it with a load of muddy jerseys and work clothes, and turned on the washing machine. When the machine was done, she couldn't believe her eyes, "I wasn't sure how these would work, I was hesitant because they are different than anything else on the market, not a pod, not a powder, not a liquid... It was like sticking a piece of paper in the washing machine, but wow! The clothes are clean, they smell great, and it even took out the underarm smell out of hubby's clothes (don't tell him I told you that). I'm definitely ordering more!"
With thousands of verified 5-Star reviews, what is it about Earth Breeze that's making everyone switch?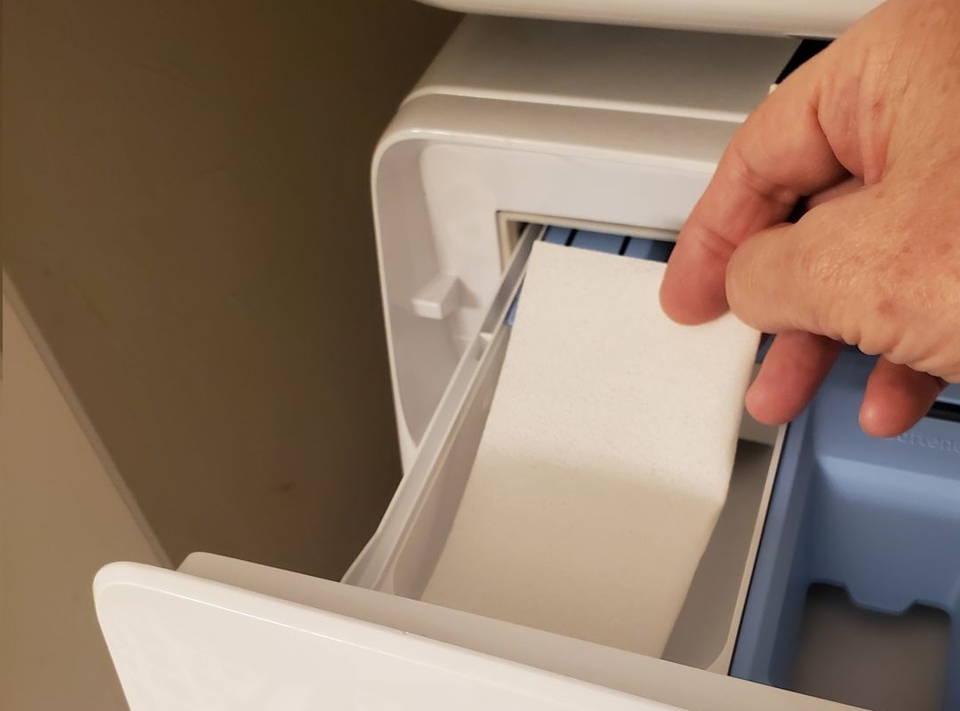 The Earth Breeze team has been working on these revolutionary laundry detergent eco sheets for over 2 years now, and they are so confident in their product today, that they started offering free trials.
The Powerful Plant-Based Clean
When you think about plant-based laundry detergents, the first thing that comes to mind is "this probably doesn't clean well enough" and that is true for the most part, but Earth Breeze figured out the perfect balance between plant-based ingredients and gentle chemicals that actually clean.
One of the biggest challenges was to create a laundry detergent that is both gentle to sensitive skin and that cleans well. Earth Breeze uses carefully selected ingredients that are perfect for sensitive skin, you can even wash baby clothes with Earth Breeze! The laundry detergent eco sheets are available with and without scent, while most people prefer the scented variant, they still made sure to make a variant with no fragrance for the more sensitive skin types.
Saves Space, Time, And Your Back
This used to be my laundry routine: I go to the supermarket, get a heavy jug of liquid laundry detergent and carry it to my apartment. Then I would store it, and it always takes up way too much space, and when the time comes to use it I usually spill some or overuse it, not knowing if I put in the right amount. But now that I use Earth Breeze, my package comes delivered to my door, it's as light as can be, and it takes up almost no space! When the time comes to use it, I just pull out one sheet and put it in my washing machine - done!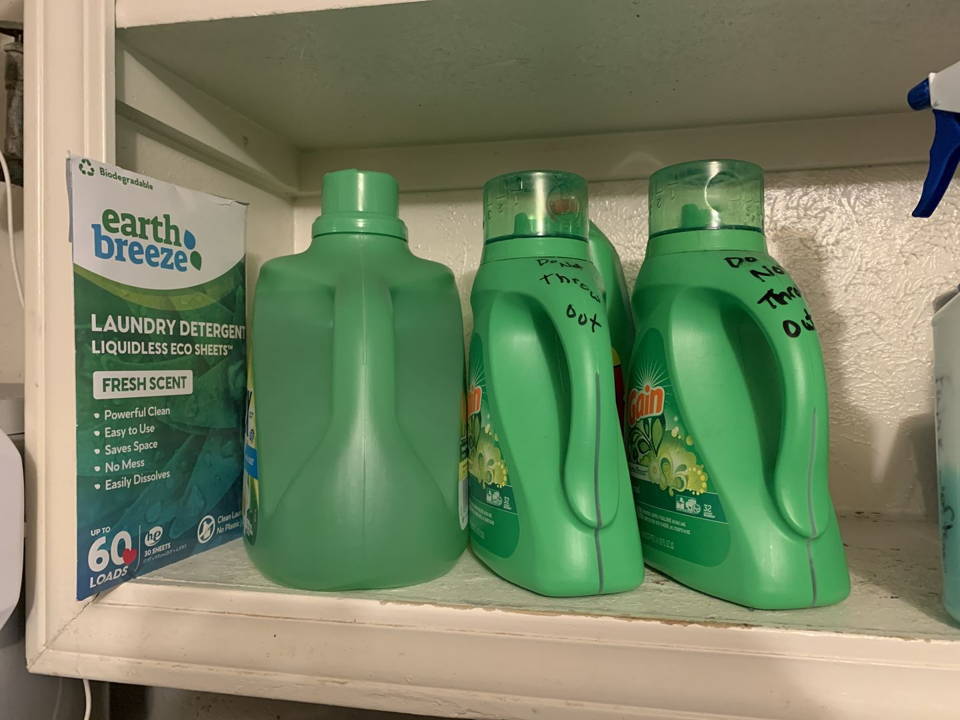 It's Also The Best Travel Companion
No matter if you're traveling internationally and you don't want your laundry detergent to get taken by TSA, or if you're backpacking or camping, the eco sheets are a traveler's best friend. They are lightweight and tiny so you can carry them anywhere with ease, and they are not a liquid which is great for airports.
You Are Saving The World!
Earth Breeze's biggest mission is to save the world from plastic pollution. Just think about it, there are 7.7 billion people in the world, imagine if everyone used liquid laundry detergent, the result would be horrifying. Earth Breeze comes in plastic-free biodegradable packaging, making it an eco-friendly alternative to those colorful plastic jugs.
Everyone Loves Earth Breeze
Just take a look at what some customers have been saying about Earth Breeze eco sheets.

"I used Tide for 25 years. These work better, getting old stains out. My laundry is brighter. I will never go back!!!!
"Love these laundry sheets and would highly recommend them 😁"
"These do a fantastic job. Perfect for everyone and you don't have to lug around heavy detergent bottles or worry about the bottles spilling and there is NO WASTE!"
"I have been using Earth Breeze for a while And I love it! Takes up so much less room in my laundry area cleans My clothes just as well as anything I have used before. I do use dryer balls but the clothes come out soft anyway. I'll never go back to liquid"
"I've had mine for about 1 week - no complaints so far. One advantage not noted: these are great for old citizens who can't lift heavy bottles of liquid detergent."
How To Try Earth Breeze For Free
You can try Earth Breeze Laundry Detergent Eco Sheets for free today, click the link below and it will take you to their official site where you can order your free trial.
PLEASE NOTE: As a special introductory online exclusive offer, Earth Breeze is offering a free trial pack to every new customer.
This offer can be removed at any time so act now to take advantage of this special offer.
Plus, if you aren't totally happy with your Earth Breeze laundry detergent eco sheets, you can always cancel your subscription.
The Earth Breeze free trial has received a lot of publicity so we suggest taking advantage of their offer while supplies are still available.
Please check their site to see if stock is currently available..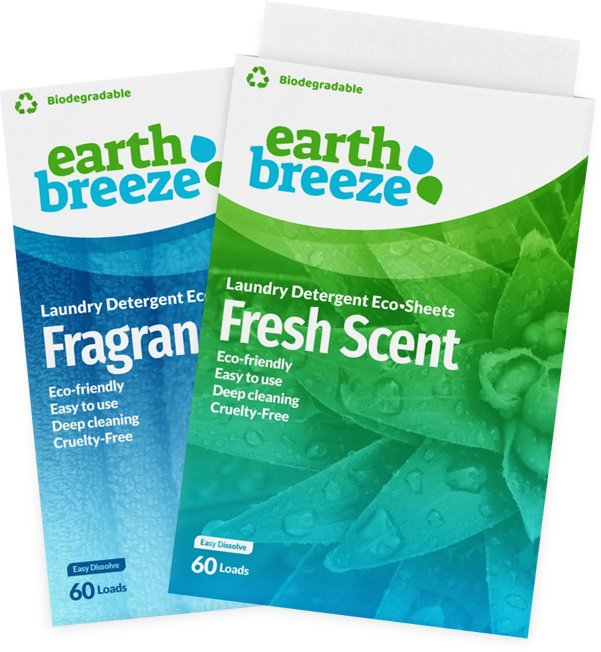 Try Earth Breeze FOR FREE!
This limited time deal is in high demand and stock keeps selling out.
My youngest son has very sensitive skin. We tried the top 5 detergents, every single one of them makes him itchy for weeks. He breaks out and it is awful to see. His eye lids have nearly swelled shut before. Well, never again now that we have Earth Breeze.
Best choice I've made is switching to eco sheets. I was worried about my baby's sensitive skin and we've had no issues at all.

It's amazing how great
Earth Breeze is for sensitive skin.
My son's allergies are essentially healed. Plus, my husbands disgusting socks are still clean. All around this has saved my family. I will never use another detergent.
Even gets the washing machine clean
My washing machine started to develop a funky, rotting smell. The area around the door would get mildew. The machine would stink, which would then transfer to our clothing.
My clothes smell amazing, I am happy that I was able to get rid of plastic. My machine smells better too and is spotless.
I used to put vinegar in the wash to try to get rid of the mildew. It worked, but it was a constant battle and the mildew often won. Not after I started using Earth Breeze. My clothes are not only spotless without any kind of smell, but the washing machine is clean and odor-free too. Which brings me to my final point.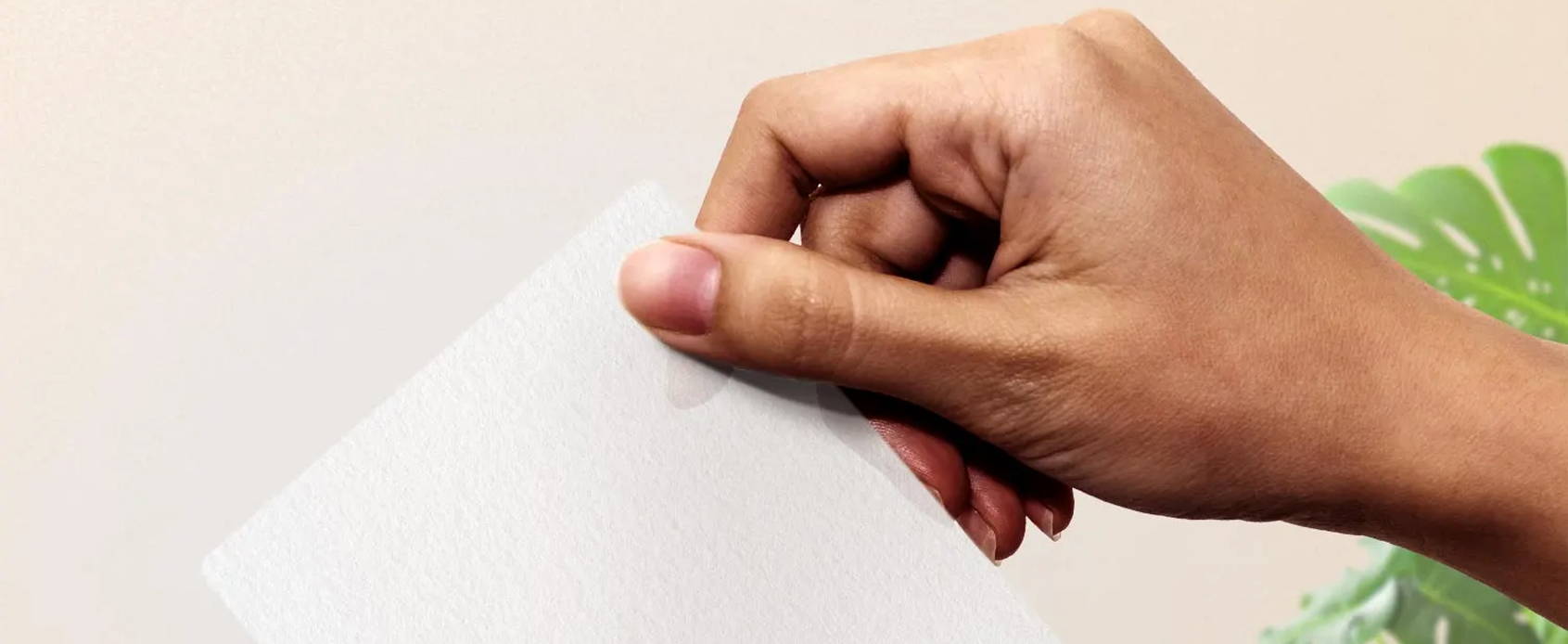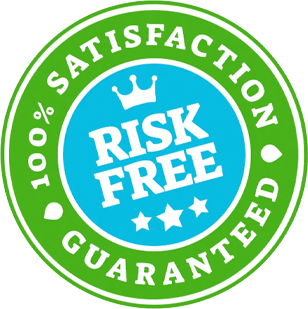 We Stand By Our Product 100%
If you do not absolutely love Earth Breeze for any reason, simply email us and we will refund you.

Save the planet and experience a powerful clean. Make a difference today.
Now that you have been informed with the world's best eco friendly detergent. Let me tell you how easy it is to use. All you need to do is follow these 3 steps:
Step 1: Order your Earth Breeze today and make sure to subscribe to save 40%.

Step 2: After receiving the product, place the detergent sheet in with the clothing. It will easily dissolve in hot or cold water

Step 3: Save the planet, donate detergent, and feel positive every time you do laundry.

Here's a tip: Know anyone who needs this product? I gifted it to 5 people already and they loved it. Everyone needs laundry detergent, so you can't go wrong.

THIS IS AN ADVERTISEMENT AND NOT AN ACTUAL NEWS ARTICLE, BLOG, OR CONSUMER PROTECTION UPDATE

THE STORY DEPICTED ON THIS SITE AND THE PERSON DEPICTED IN THE STORY ARE NOT ACTUAL NEWS. RATHER, THIS STORY IS BASED ON THE RESULTS THAT SOME PEOPLE WHO HAVE USED THESE PRODUCTS HAVE ACHIEVED. THE RESULTS PORTRAYED IN THE STORY AND IN THE COMMENTS ARE ILLUSTRATIVE, AND MAY NOT BE THE RESULTS THAT YOU ACHIEVE WITH THESE PRODUCTS. THIS PAGE COULD RECEIVE COMPENSATION FOR CLICKS ON OR PURCHASE OF PRODUCTS FEATURED ON THIS SITE.


MARKETING DISCLOSURE: This website is a market place. As such you should know that the owner has a monetary connection to the product and services advertised on the site. The owner receives payment whenever a qualified lead is referred but that is the extent of it.


ADVERTISING DISCLOSURE: This website and the products & services referred to on the site are advertising marketplaces. This website is an advertisement and not a news publication. Any photographs of persons used on this site are models. The owner of this site and of the products and services referred to on this site only provides a service where consumers can obtain and compare.