Home > Trending > Liquidless Detergent
Did you know that the biggest mistake you can make when recycling, is recycling plastic?
Revealed: How money is getting lost in the washer!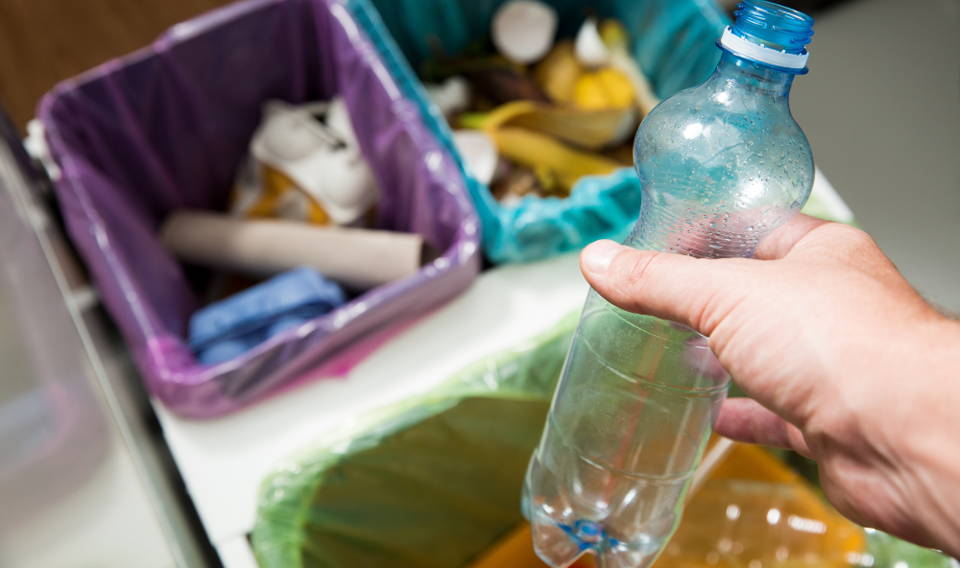 "Note: I will probably never use old fashioned laundry detergent again!"
I recently discovered that the USA recycled less than 6% of it's plastic waste in 2021... How can this be possible when all of us recycle?
It's simple, plastic recycling doesn't really work all the time. Most plastic is non-recyclable or too expensive to recycle.
The easy solution is to stop using so much plastic, and a great place to start is in your laundry room.
This tiny sheet can stop 700 million laundry detergent jugs from entering landfills and the ocean.
It gets your clothes clean without the big plastic jugs!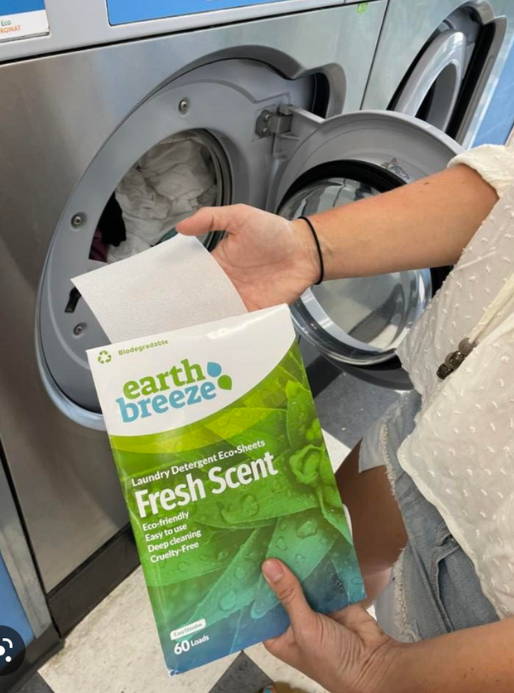 Earth Breeze Eco Sheets dissolve in your washer and turn into a powerful cleaning formula that gets rid of all stains and odours.
It comes in cardboard packaging, so it's gentle on the planet. You won't be using big plastic jugs anymore!
And the sheets are super easy to use: you just take one, put it in the detergent compartment or in the washer, and let it run - all done.
Even a kid could do laundry with Eco Sheets.
They're premeasured, so you won't have to pour and measure detergent anymore.
And they will save you tons of space. You can easily fit a whole years worth of Earth Breeze in the corner of your cupboard.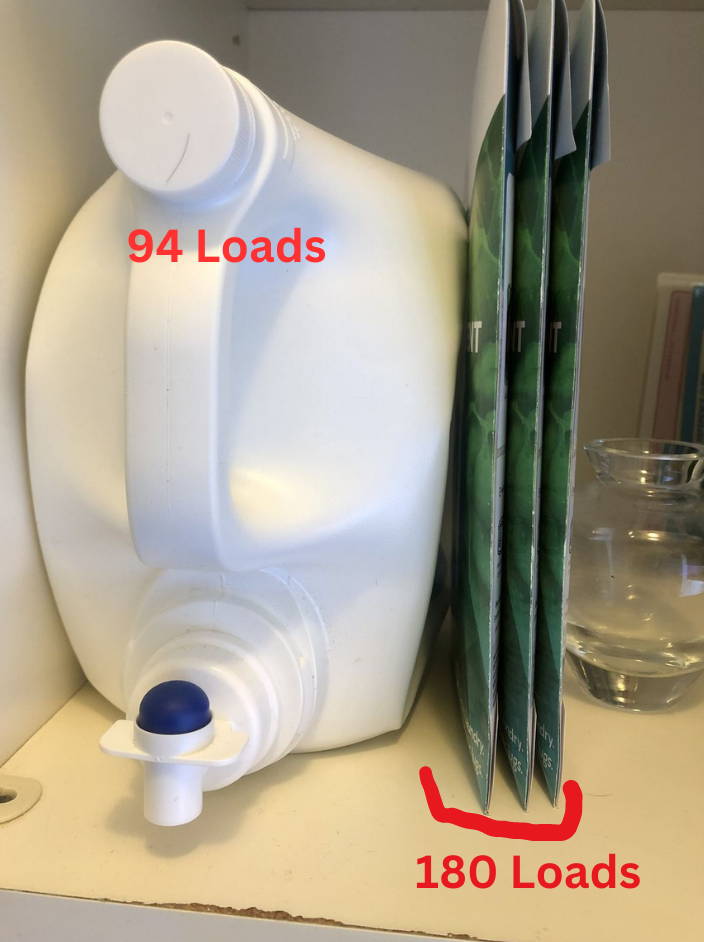 Over
2 million Americans
are already taking action and fighting plastic in their laundry room with this.
And for every package that they sell, Earth Breeze donates 10 loads of Eco Sheets to a charity partner of your choice!
All of us need clean laundry, why not use something that is helping the planet and people in need?
You can try Earth Breeze risk free today, subscribe and save 40%.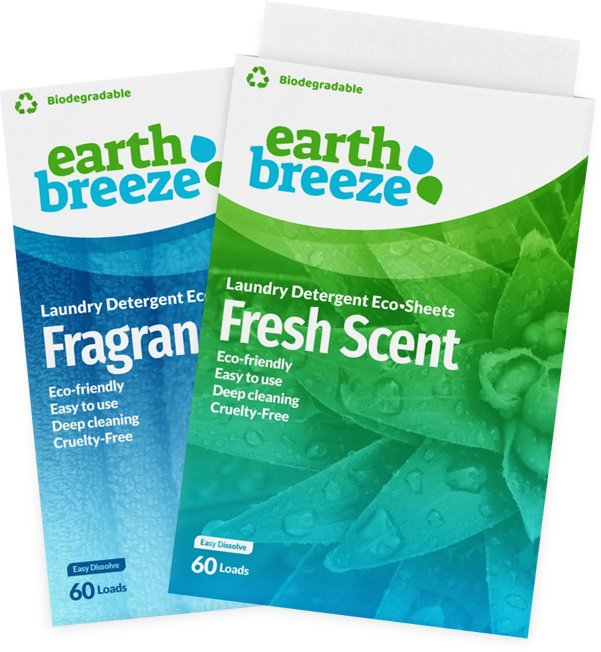 Try Earth Breeze RISK FREE!
Limited time offer for new customers, subscribe and get

40% Off

.
Don't like it? Get a 100% refund. No questions asked.

Note: This limited time deal is in high demand and stock keeps selling out.
These sheets dissolve easily in hot or cold water.
And they work in all machines, HE included!
The Packaging is 100% Biodegradable.
Earth Breeze packages with 100% biodegradable cardboard and ink. This means our packaging will biodegrade in about 3 months depending on the environment.
You Can Save SO Much Space!
Earth Breeze packaging is very lightweight and compact. You can free up a ton of space in your laundry room. What will you do with all that extra room?
Removes The Toughest Stains
It may be shocking to know Eco Sheets deliver such a powerful clean. Why? Because it's super concentrated and will remove the toughest stains.
THIS IS AN ADVERTISEMENT AND NOT AN ACTUAL NEWS ARTICLE, BLOG, OR CONSUMER PROTECTION UPDATE

THE STORY DEPICTED ON THIS SITE AND THE PERSON DEPICTED IN THE STORY ARE NOT ACTUAL NEWS. RATHER, THIS STORY IS BASED ON THE RESULTS THAT SOME PEOPLE WHO HAVE USED THESE PRODUCTS HAVE ACHIEVED. THE RESULTS PORTRAYED IN THE STORY AND IN THE COMMENTS ARE ILLUSTRATIVE, AND MAY NOT BE THE RESULTS THAT YOU ACHIEVE WITH THESE PRODUCTS. THIS PAGE COULD RECEIVE COMPENSATION FOR CLICKS ON OR PURCHASE OF PRODUCTS FEATURED ON THIS SITE.


MARKETING DISCLOSURE: This website is a market place. As such you should know that the owner has a monetary connection to the product and services advertised on the site. The owner receives payment whenever a qualified lead is referred but that is the extent of it.


ADVERTISING DISCLOSURE: This website and the products & services referred to on the site are advertising marketplaces. This website is an advertisement and not a news publication. Any photographs of persons used on this site are models. The owner of this site and of the products and services referred to on this site only provides a service where consumers can obtain and compare.