Mint & Tea
Our Mint & Tea scented soap is a fresh, crisp blend of mint and tea that's sure to leave you feeling energized, refreshed, and ready to take on the day!
Coconut Breeze
A light, creamy coconut scent that will transport you to a tropical paradise with every wash. Get ready for a day at the beach without ever leaving home. It'll leave your skin feeling soft and smelling sweet!
Lemon Zest
A zesty lemon scent that's sure to wake up your senses. The balanced fresh citrus notes are what make this soap both light and comforting, perfect way to start your morning or end your day.
Use warm water and fill to the line.
Add one dissolving tablet. Let your tablet dissolve fully. (30-45 minutes)
Swirl your bottle and let your tablet dissolve. Lather up, and rinse. Feel great that you've reduced single-use plastic waste!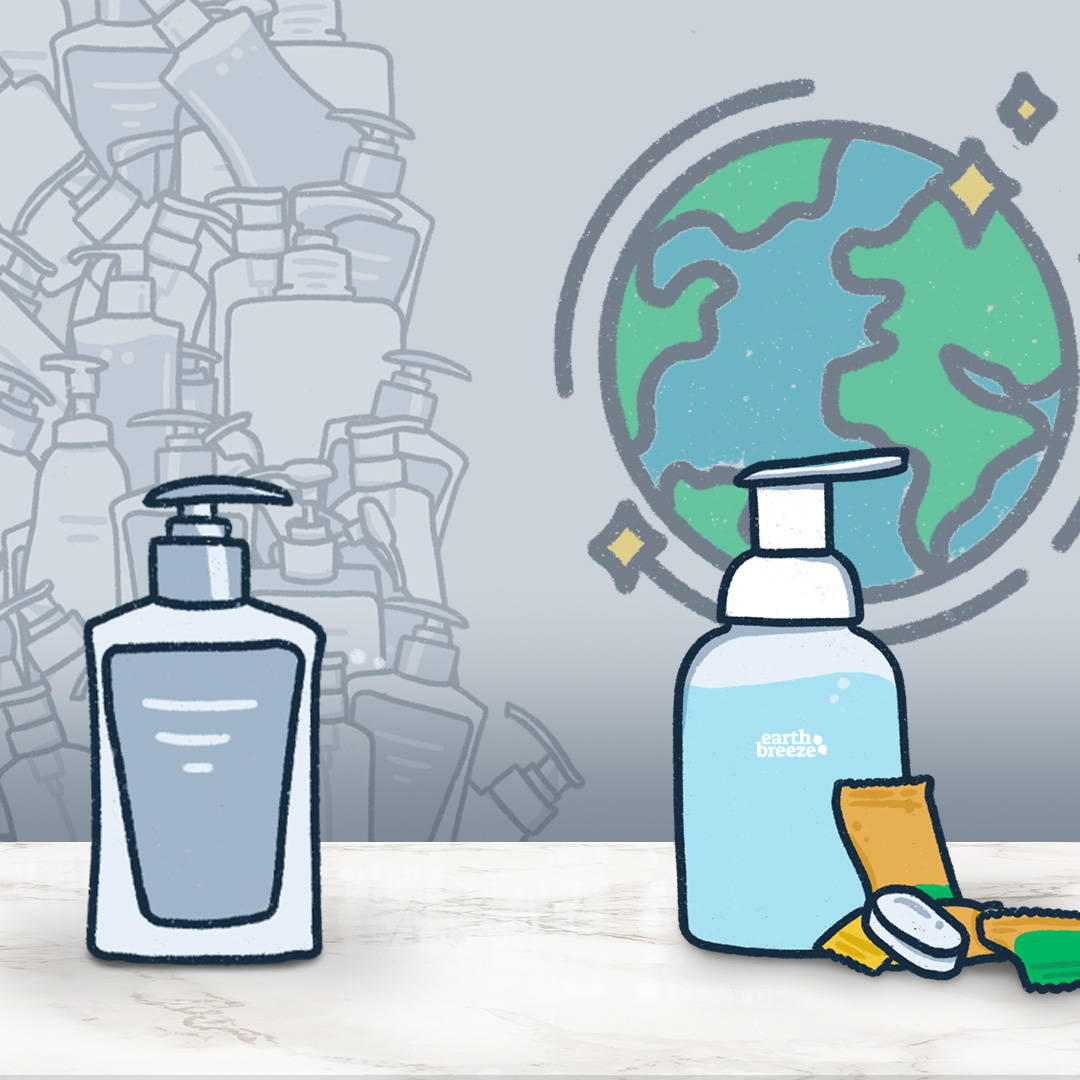 Goodbye Landfill, Hello Refill
1.4 billion single-use soap bottles end up in landfills every year. Our Hand Soap is here to stop that. Simply refill the bottle again and again with your favorite scented tablet! No more buying wasteful single-use bottles. An amazing clean that leaves your hands soft and supports a happy planet? Yes, please.
Let every time you wash your hands be a moment of luxury in your day. The pillowy foam will feel like silk gliding across your skin, leaving your hands feeling smooth and hydrated. Whether you choose Coconut Breeze, Lemon Zest, or Mint & Tea, each divine scent will transport you into pure relaxation. You deserve this.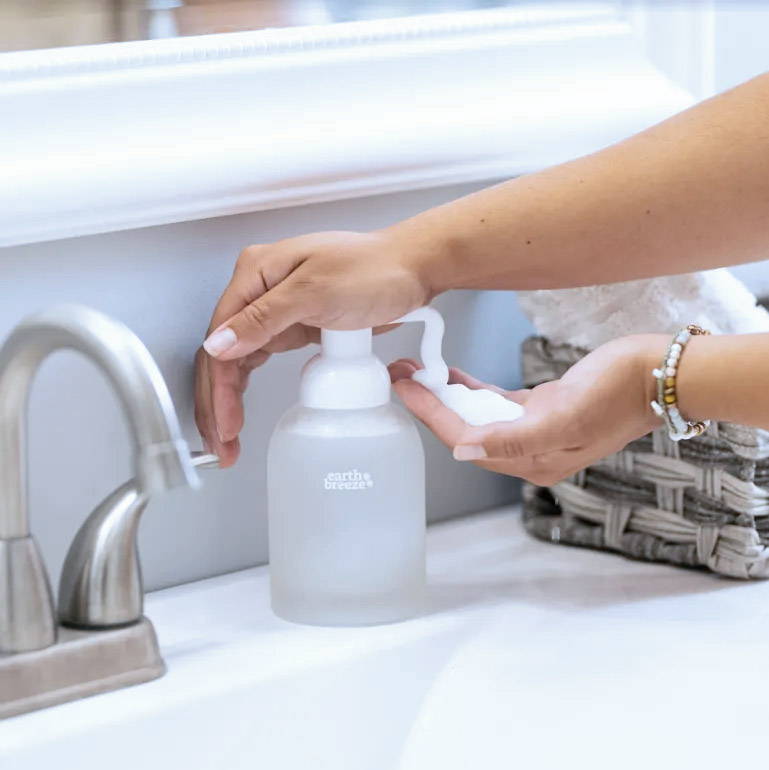 We Stand By Our Product 100%

If you do not absolutely love your Hand Soap for any reason, simply email us and we will refund you.

Made with Planet-Friendly Ingredients
Designed to Last
Made with No Single-Use Plastic
A Luxurious Wash Every Time